Neo Matloga lives and works in Mamaila, South Africa and in Amsterdam. He studied at the University of Johannesburg and followed the residency programme at De Ateliers, Amsterdam. Matloga's work can be characterised as political, personal and universal. The South African artist, who was born one year before the official end of the apartheid, is known for his monochromatic collages in which he presents diverse and vivid images that are at the same time loaded with intimacy and politics.
He has been exhibited at a.o. Zeitz MOCAA, Cape Town (2019); Tell Freedom. 15 South African artists, Kunsthal KAdE, Amersfoort (2018); South African Constitutional Court, Johannesburg (2016); Time Line, The Bag Factory, Johannesburg (2015); South African and Chinese exchange, Workers Museum, Johannesburg (2015). Matloga is the recipient of various awards including the Royal Award for Modern Painting in 2018 and was nominated for the Volkskrant Visual Arts Prize in 2019. In 2021 Matloga was the winner of the ABN AMRO Art Prize, followed by an exhibition at the Hermitage Amsterdam.
Anonymous (2021)
Collage marouflé on canvas
145 x 190 cm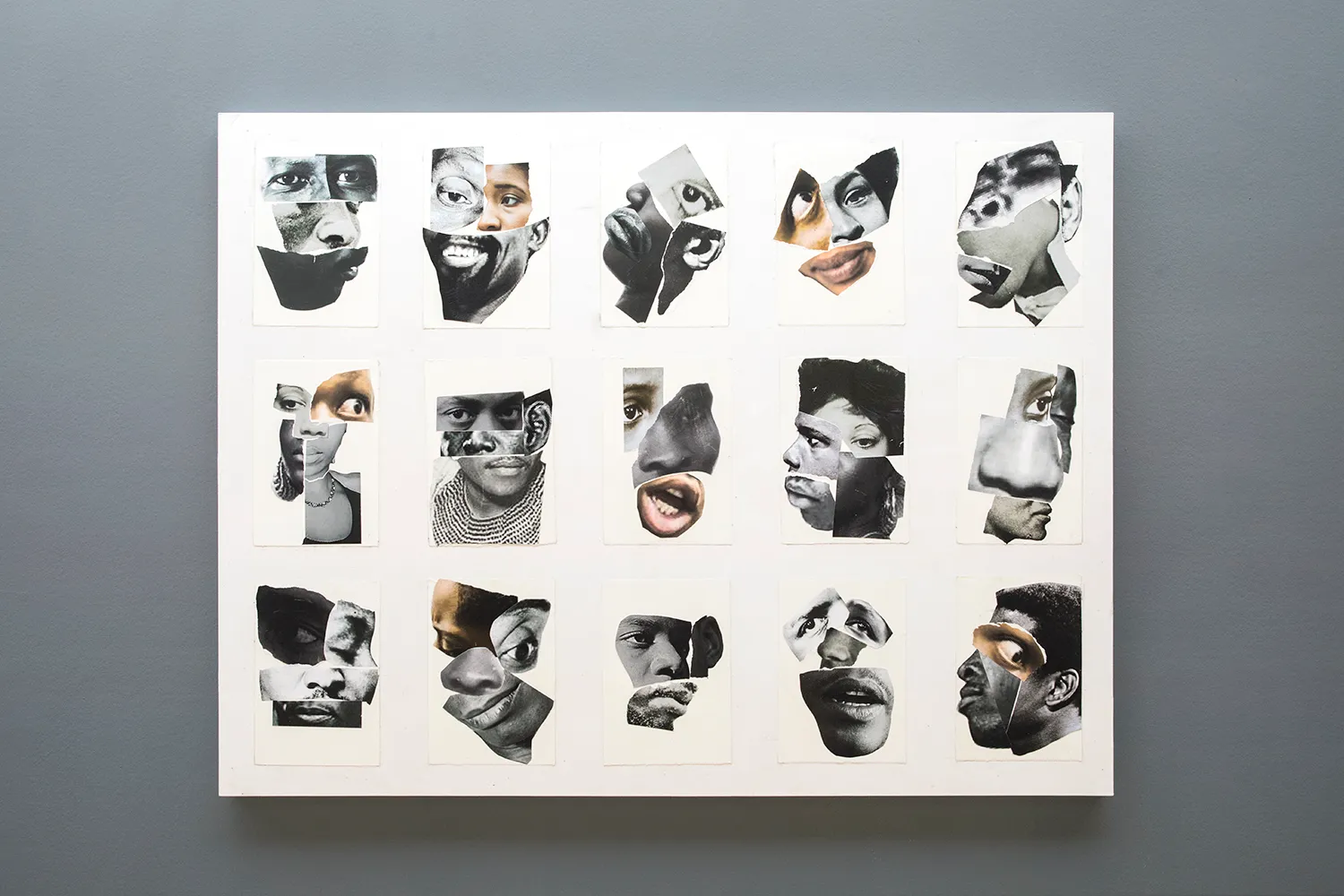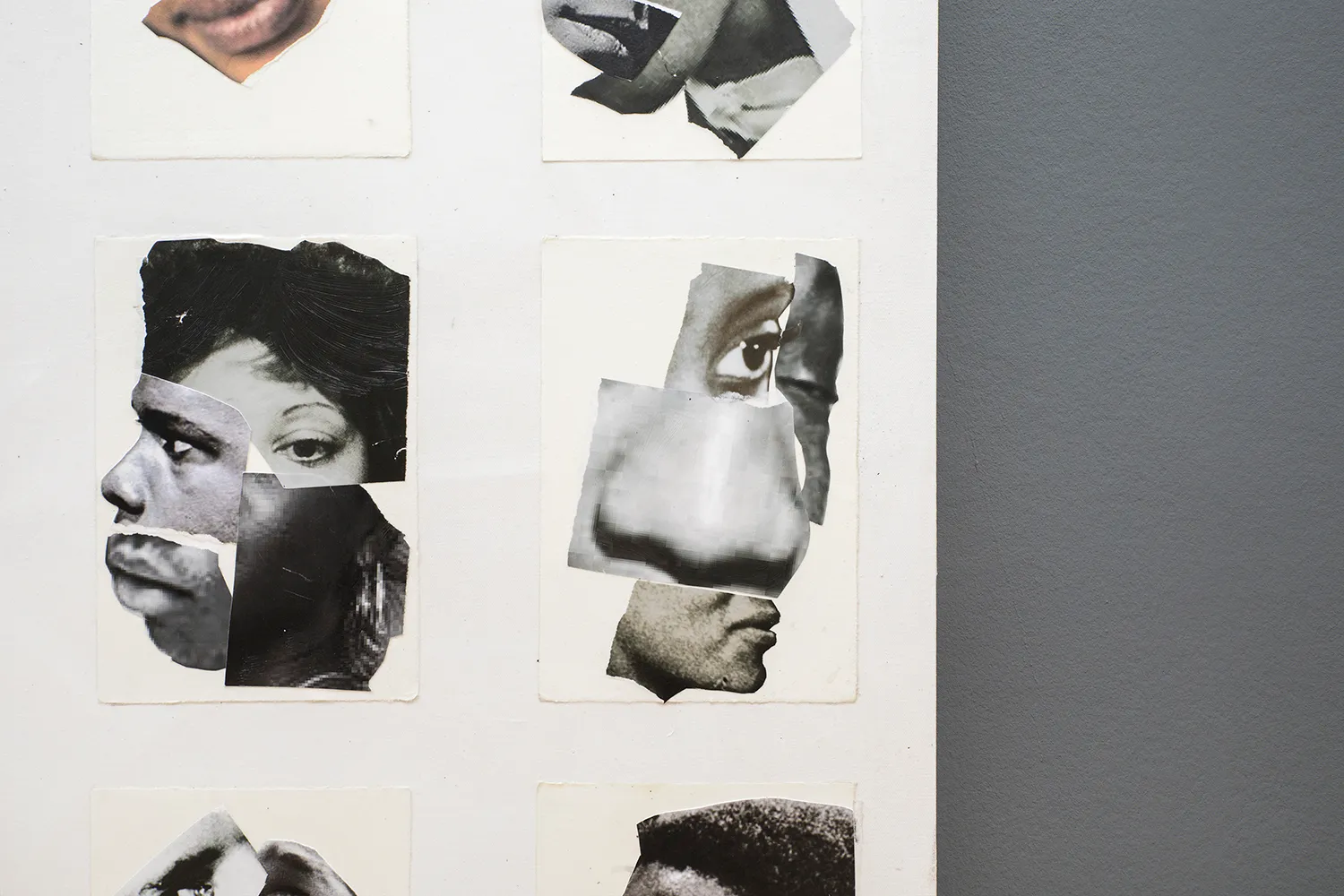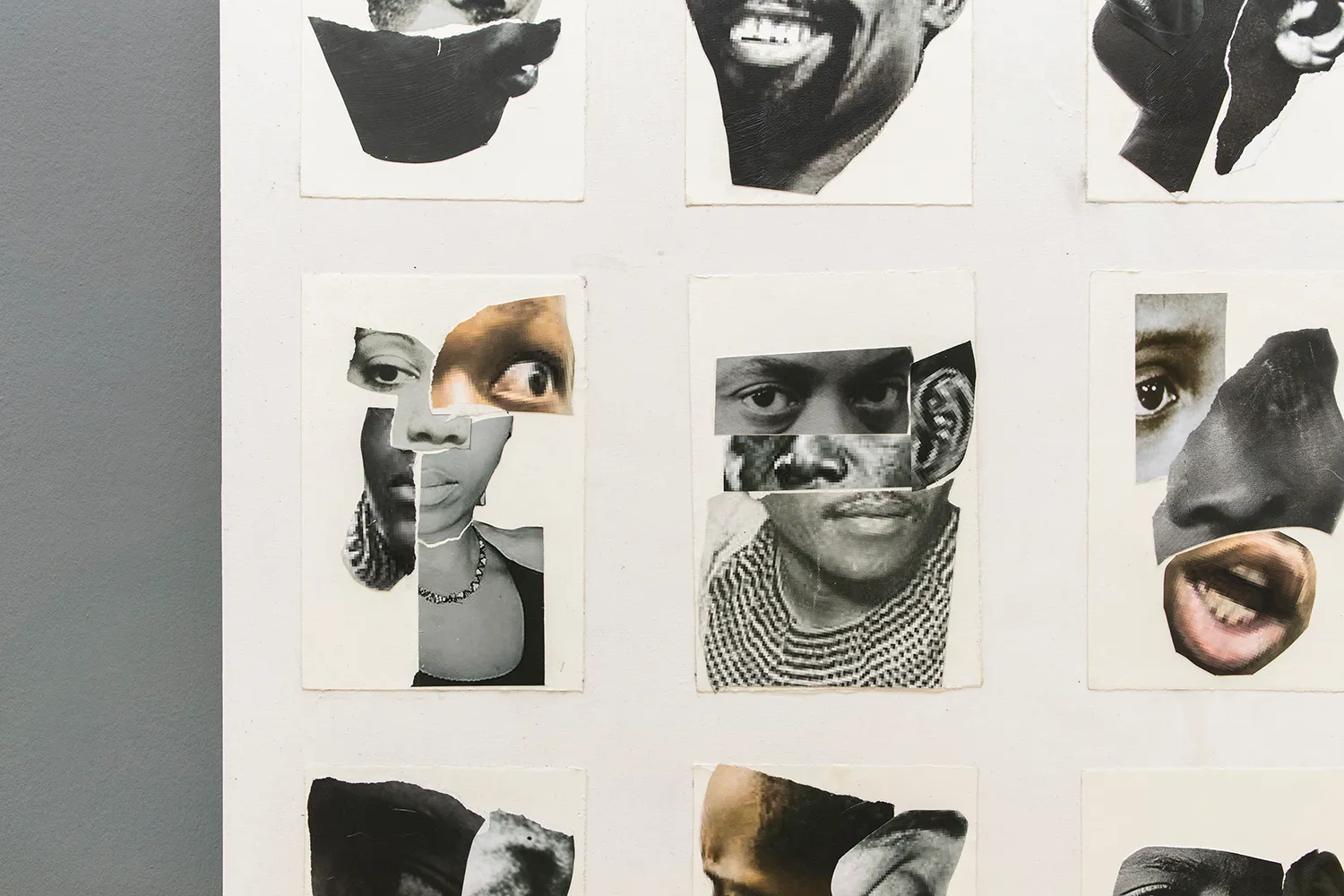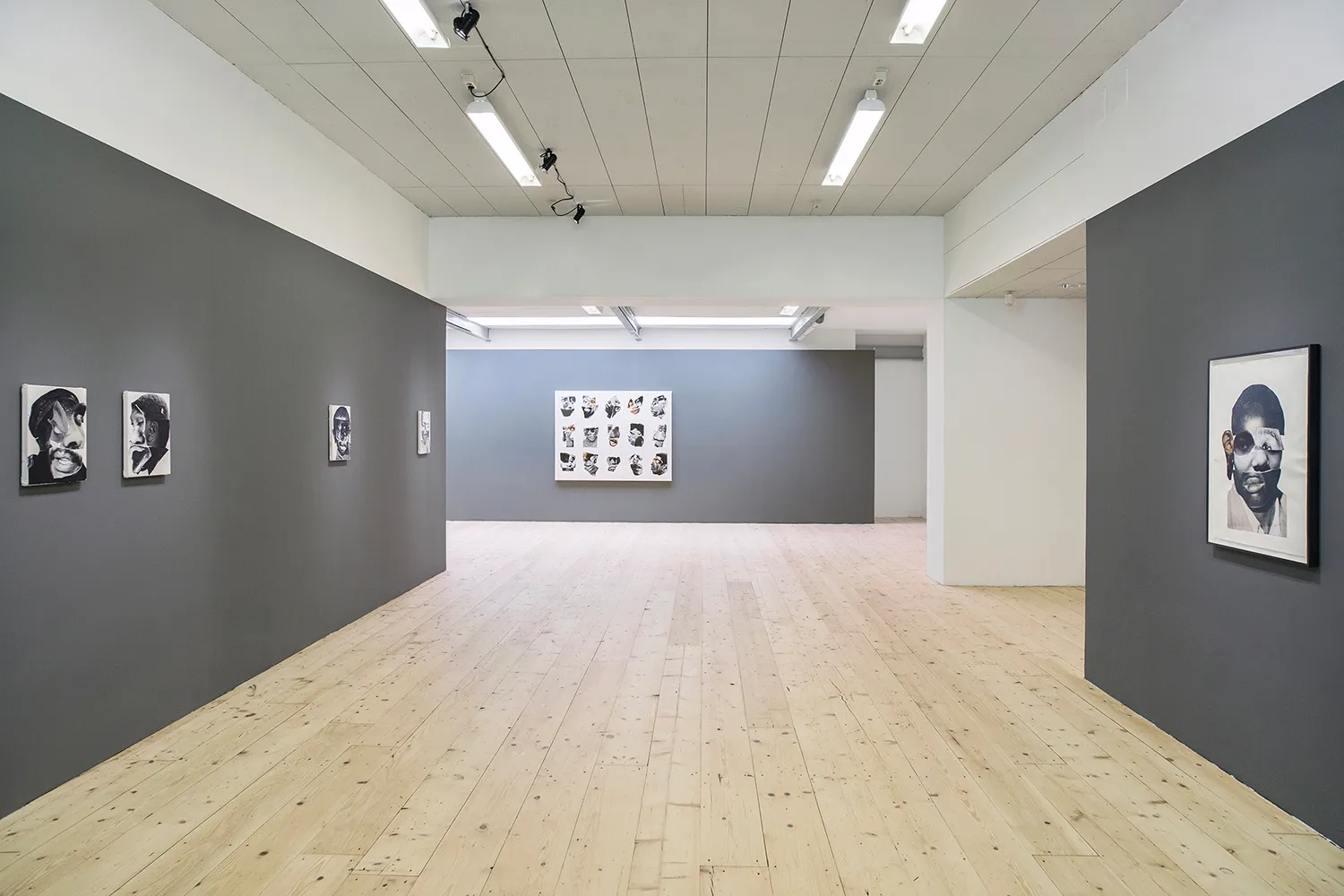 Anonymous is a collage on canvas made with the French technique 'marouflage', depicting 15 fractured portraits positioned in a grid format. The portraits are made of black & white and color cuttings sourced from photographs in magazines and newspapers. The piece is part of a body of work in which the artist reworks images of his world, sometimes opting for intimate, joyful everyday moments between individuals, and sometimes for public, iconic and generally known imagery. Stories of love and belonging coexist in stark contrast to the ever-persistent reality of a society characterised by colonialism and racism, a tension that can always be felt in his work.
Matloga's search for new imaginations happens in the combination of choreography, composition, and creative intuition. Visual material found in media, magazines, photo albums and soap operas is distorted and painted over with ink, paint and liquid chalk. By cutting, tearing and building up different layers and stories, new connections are created between past, present and future.
Anonymous was shown alongside other works in the exhibition entitled my hero is always next to me at Stroom Den Haag (4 Sept – 3 Oct 2021) in the context of the Special Project 2020/21.