Meredith Monk
Indra's Net
Holland Festival 2023
23

—

24 Jun. 2023
Stream the performance (June 29 - July 2 2023)
The Hartwig Art Foundation presents the world premiere of Meredith Monk's Indra's Net as part of the Holland Festival 2023, on 23 & 24 June 2023. 
Meredith Monk has devoted her life to exploring the potential of the human voice, weaving together new modes of perception and expanding the boundaries of music, performance and visual art. Her newest work, Indra's Net, is an immersive installation performance work inspired by a Buddhist tale that illustrates life's interconnectedness.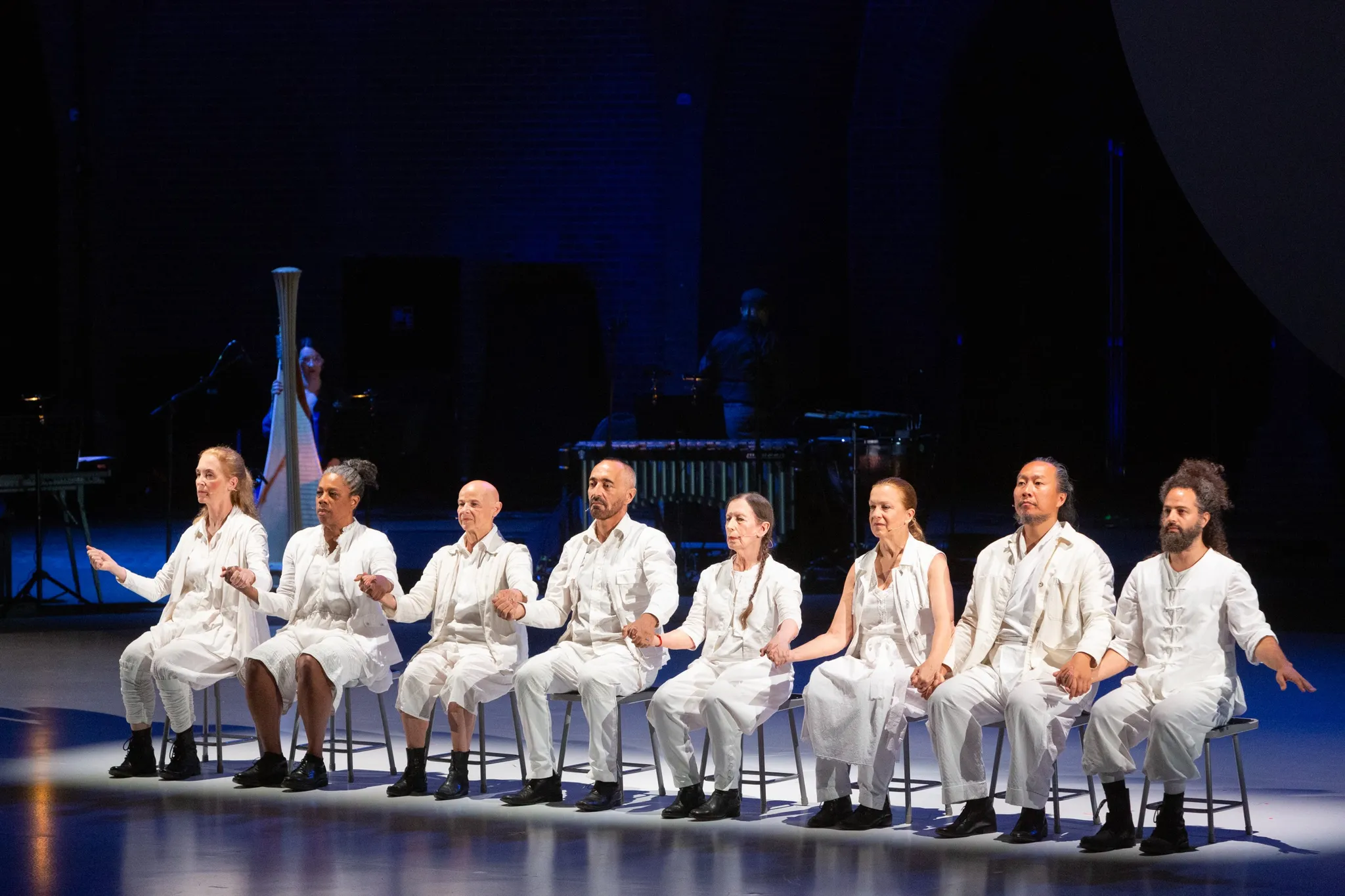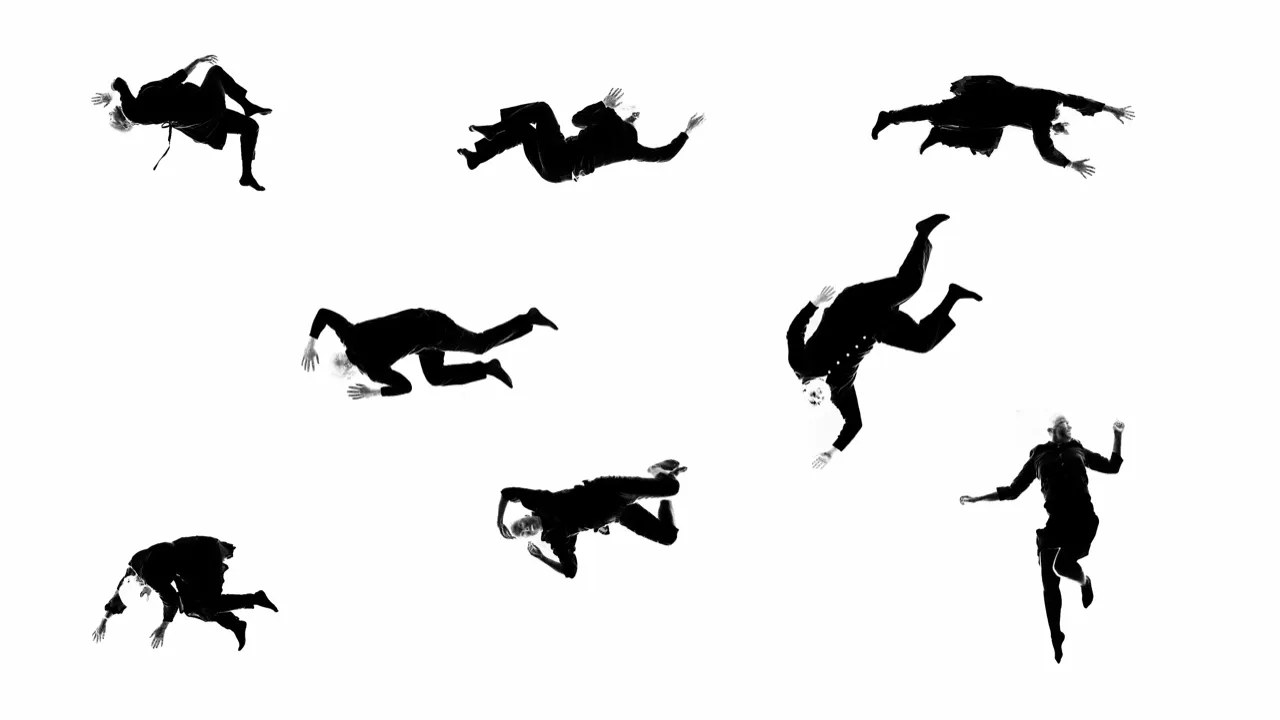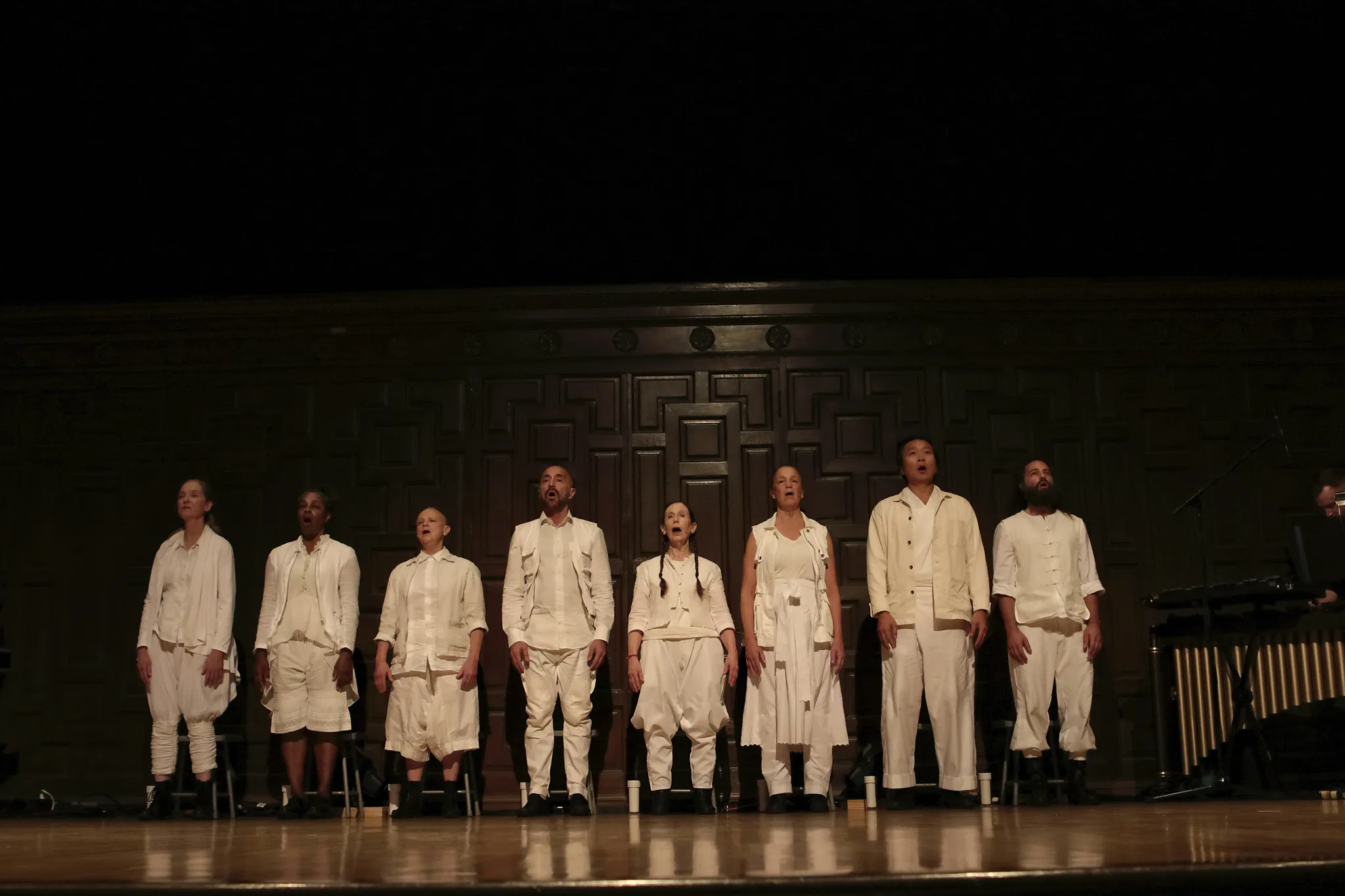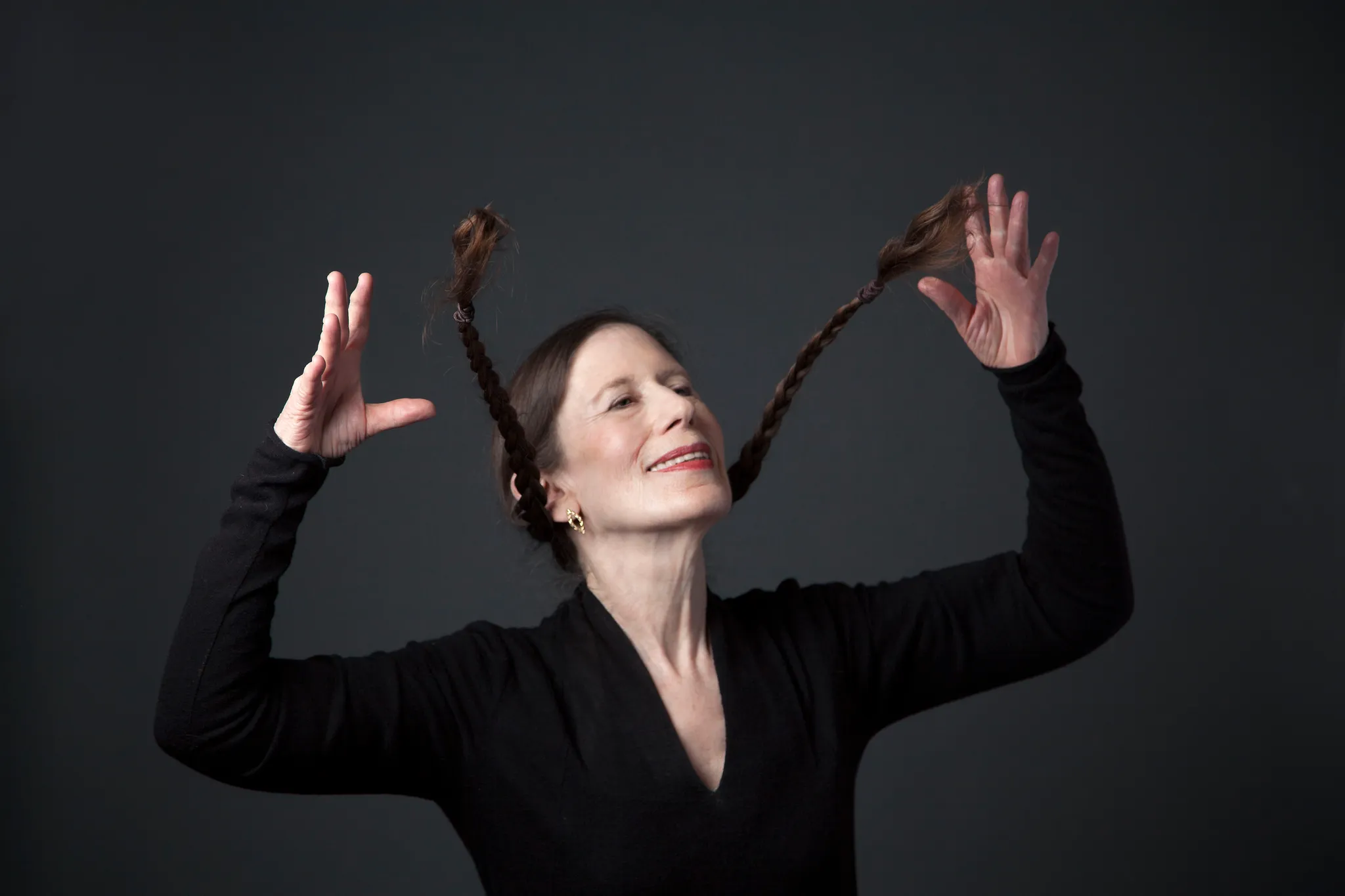 In a world that is so fragmented and full of sorrow, I want to create work that affirms life and our sense of connection to each other and all living beings − Meredith Monk
CREDITS
Concept Meredith Monk; composition Meredith Monk; direction Meredith Monk; performers Paul An, Theo Bleckmann, Gideon Crevoshay, Allison Easter, Ellen Fisher, Katie Geissinger, Meredith Monk, Allison Sniffin, John Hollenbeck; orchestra Ensemble Academy; costume design Yoshio Yabara; scenic design Yoshio Yabara; lighting design Joe Levasseur; associate lighting design Dan Stearns; sound design Daniel Neumann; cinematography Ben Stechschulte; projection design Jorgé Morales; musical direction Allison Sniffin; score preparation Allison Sniffin; orchestration Allison Sniffin, Meredith Monk; stage manager Meredith Belis; production manager Kevin Kenkel; costume associate Meredith Belis; costume support Jamielyn Duggan; production The House Foundation for the Arts; co-commissioned by Mills College with support from Hewlett 50 Arts Commissions, Hartwig Art Foundation, Haus der Kunst
EXHIBITION OUDE KERK 2023
To celebrate this versatile artist and her more than six decades of influential stage productions, music and films, the Oude Kerk Amsterdam and the Hartwig Art Foundation will jointly realise the first extensive European exhibition about Meredith Monk in the fall of 2023. The exhibition will showcase her music, notations, scores and drawings, sound recordings and films, and a set of immersive installations which translate themes and objects from her stage productions into new experiences. 
This first survey on the oeuvre of Meredith Monk is a collaboration in two acts at Oude Kerk, Amsterdam, together with the Hartwig Art Foundation (21 Oct. 2023 – 17 March 2024) and at Haus der Kunst München (10 Nov. 2023 — 3 March 2024). The Amsterdam exhibition is curated by Beatrix Ruf and developed in close collaboration with Meredith Monk and The House Foundation for the Arts. Further information via the websites of Oude Kerk.