Ed Atkins
The worm
Holland Festival 2023
1 Jun.

—

1 Jul. 2023
During the duration of the Holland Festival 2023, the installation The worm (2021) by artist Ed Atkins will be exhibited in one of the former courtrooms of the Parnassusweg 220, the location of our future museum. 
In The worm, the English artist Ed Atkins presents a telephone call with his mother.  "[She] is heard but not seen, while Atkins is rendered, by way of performance-capture technology, as a digital avatar who listens attentively, mumbling in agreement, sympathy, or surprise, asking a question only when her narrative falters. Aurally close, the mother is spatially distant (The worm was made during lockdown), while the son is almost too present on the large screen—there are extreme closeups, odd angles, abrupt cuts, awkward gestures, and unconscious tics—even though we know it is not truly Atkins that we see. His double, a three-dimensional model purchased online, is no double at all: The usually scruffy artist appears as a natty television host in a dark windowpane suit with wire-rim glasses (…)." Source: Hal Foster in Art Forum, Oct. 2021
The worm is on view daily (2 – 8 p.m.) during the duration of the Holland Festival (1 June – 1 July, 2023) at Parnassusweg 220, Amsterdam. Free entrance.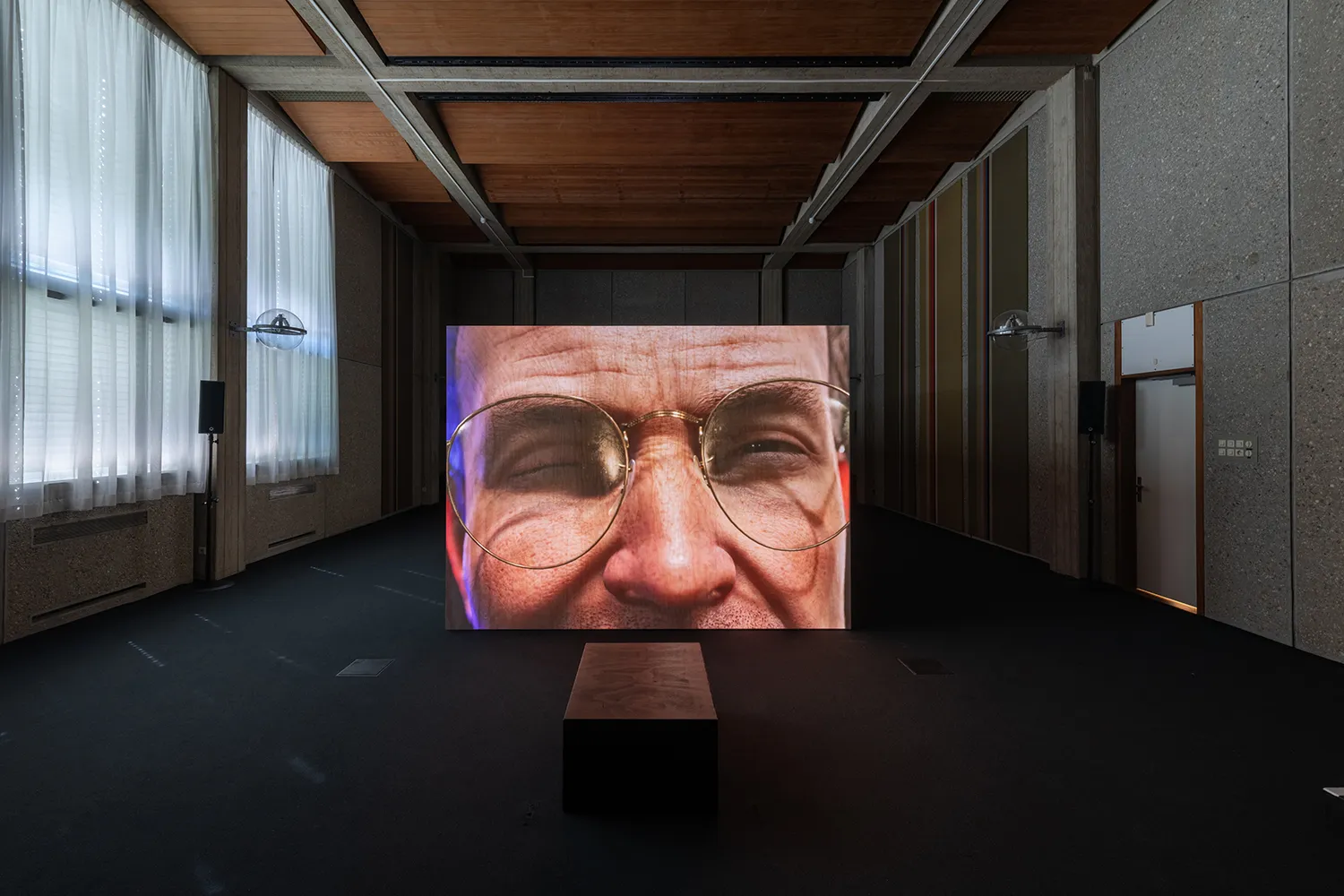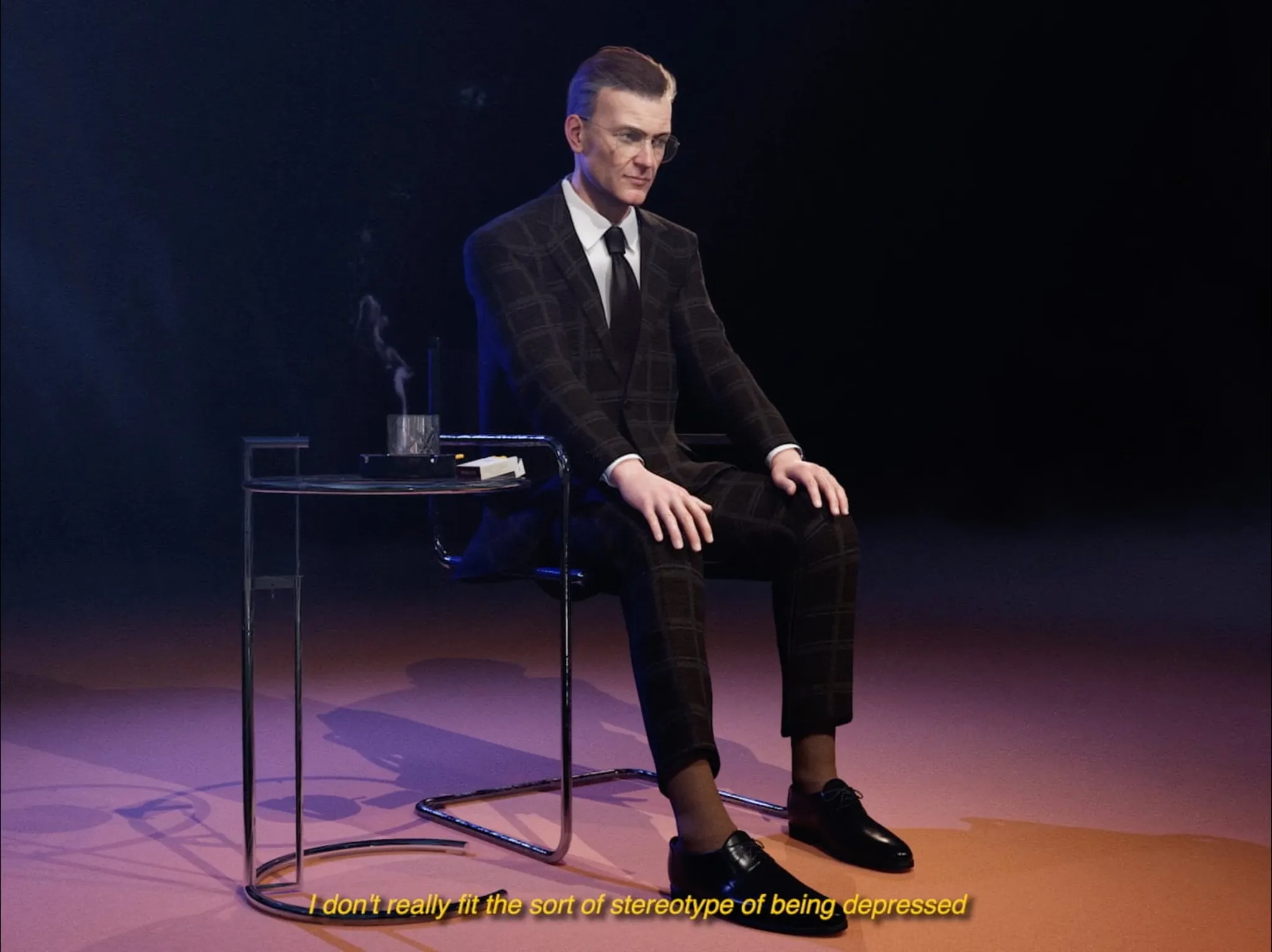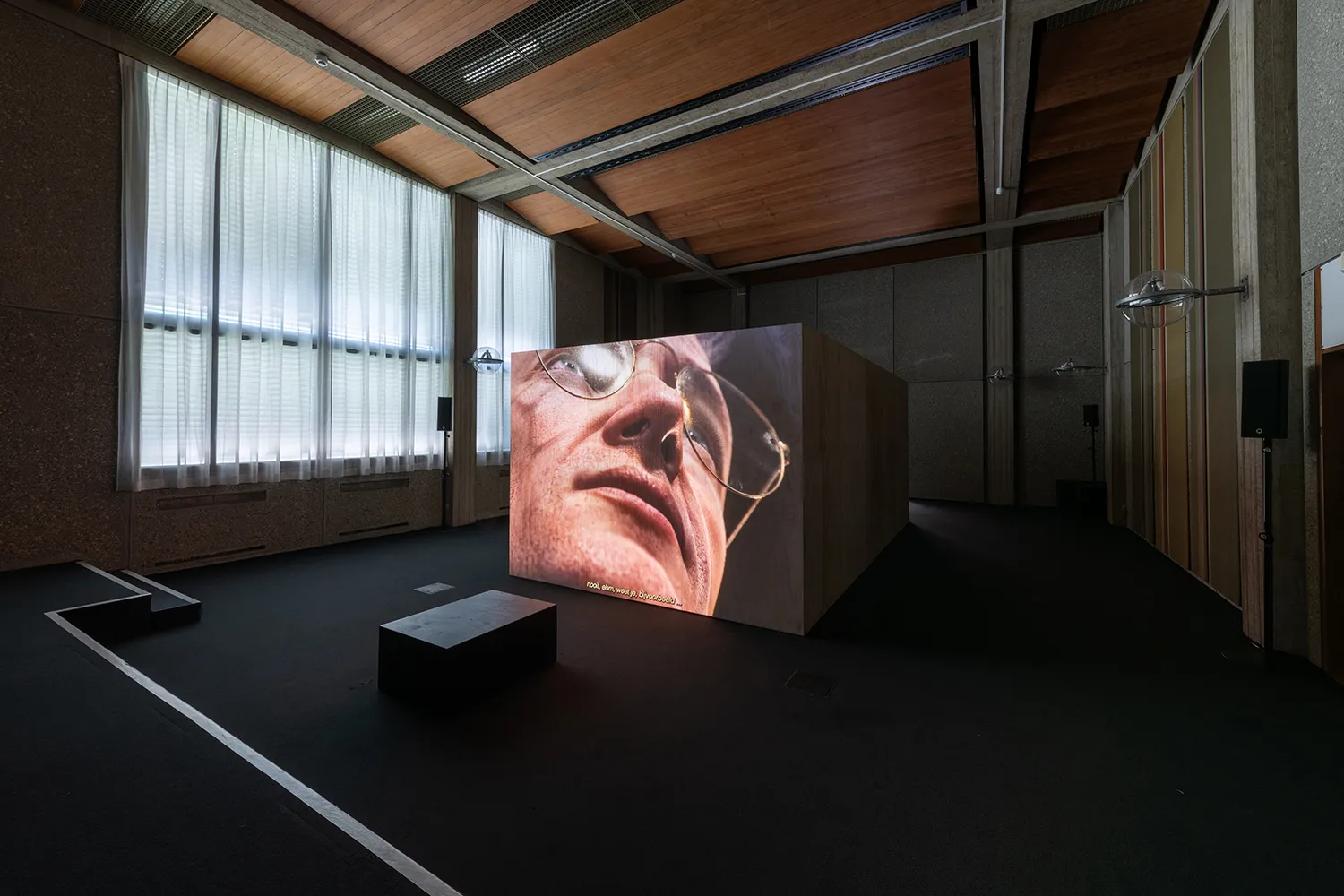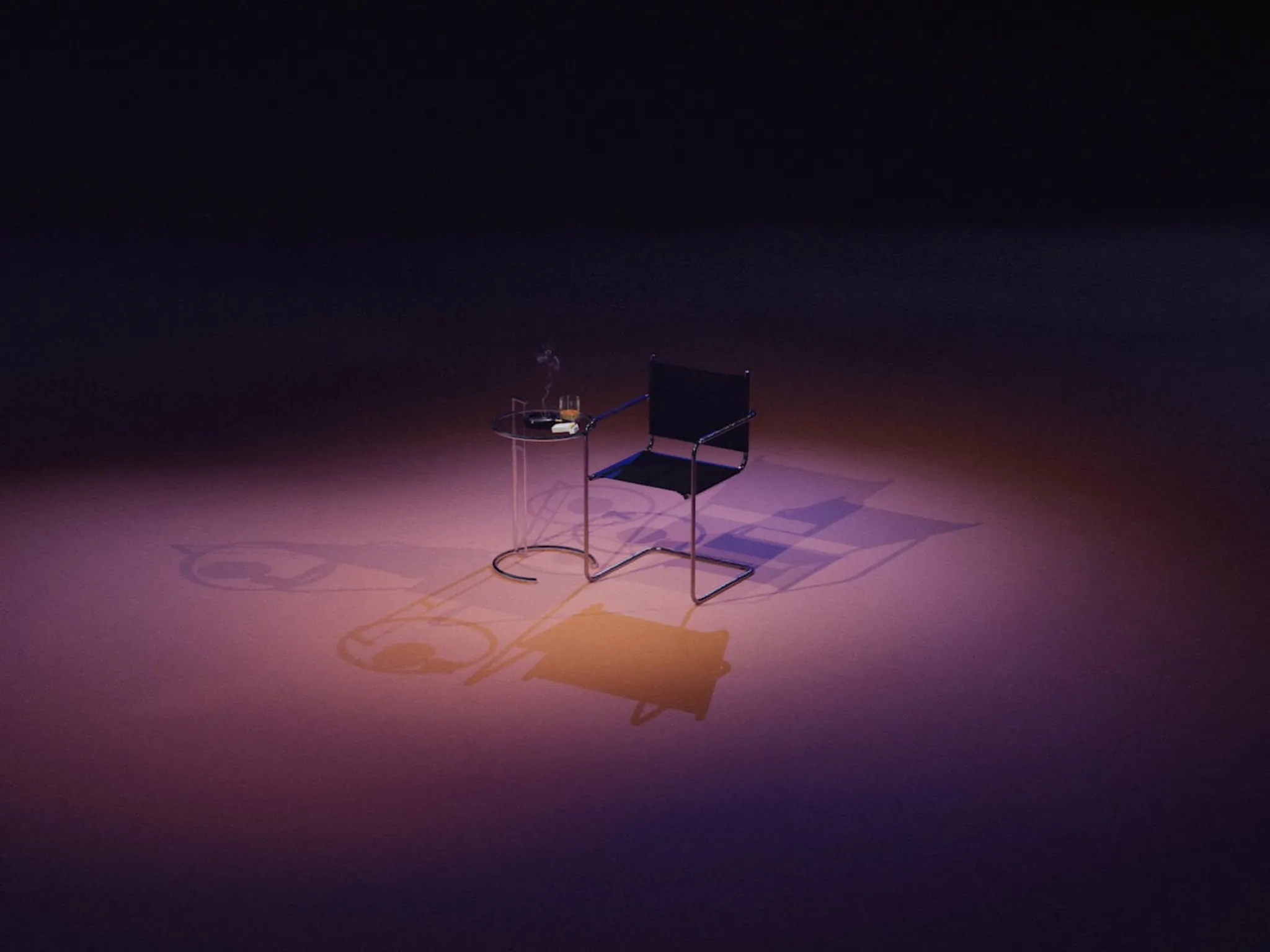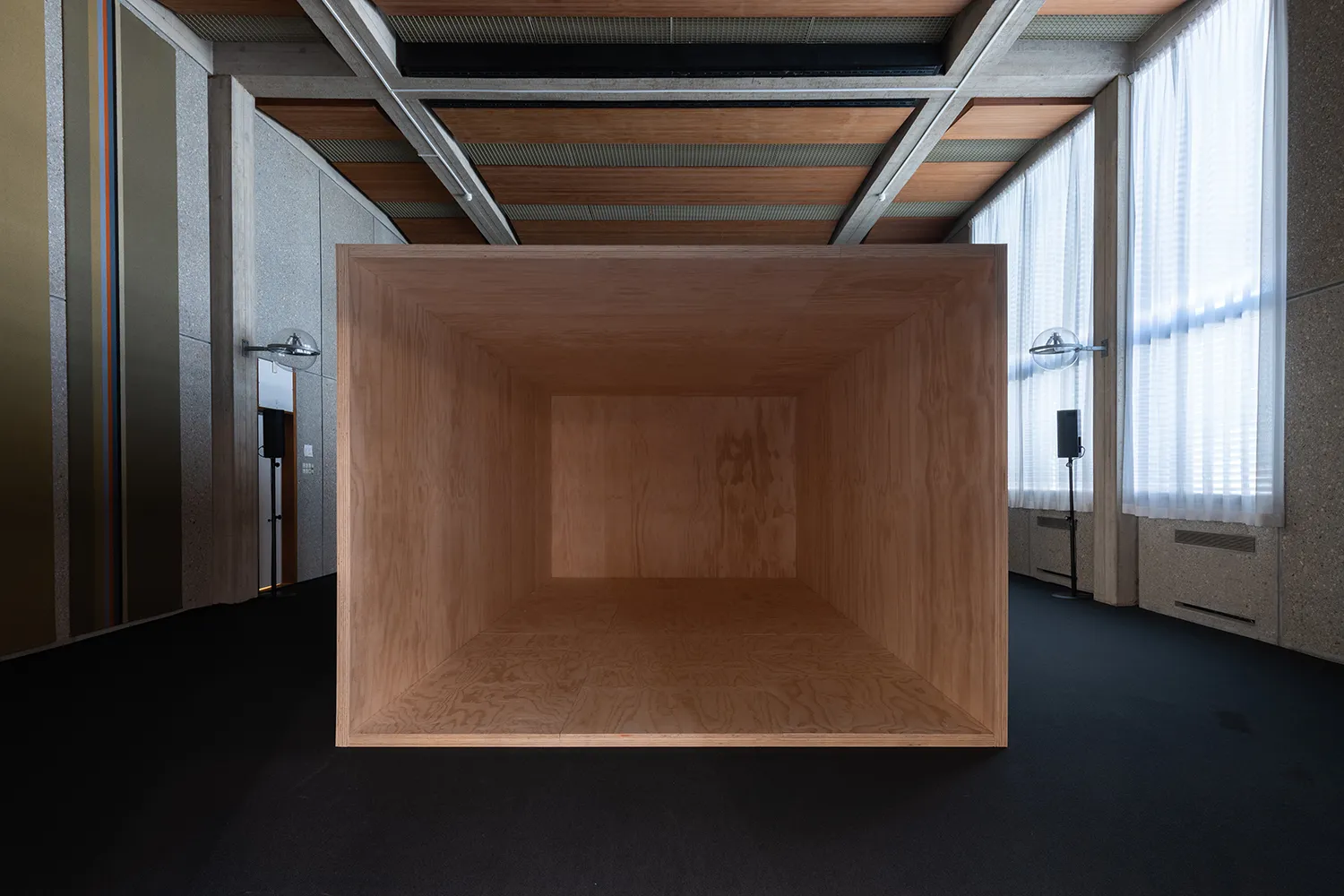 Meet the artist, 16 June 
Ed Atkins in conversation with Kasia Tórz (Holland Festival) and Beatrix Ruf (Hartwig Art Foundation) took place 16 June, 4 p.m. at Parnassusweg 220. Watch the registration here. 
Epitaph, 18 June
On 18 June Ed Atkins performed Epitaph, the artist's attempt at an adequate recitation of a poem from the New York author Gilbert Sorrentino.
CREDITS
The worm (2021), video projection with sound, loop, 12 min, 40 sec. Collection Hartwig Art Foundation. Promised gift to the Rijksdienst voor het Cultureel Erfgoed / Rijkscollectie.
Ed Atkins (UK, lives in Copenhagen) is best known for his video art and poetry. Over the past decade, he has created a complex body of work that considers the relationship between the corporeal and the digital, the ordinary and the uncanny, through high-definition computer-generated (CG) animations, theatrical environments, drawings, elliptical writings, and syncopated sound montages. In recent years, he has presented solo exhibitions at the New Museum, New York; Kunsthaus Bregenz; Martin-Gropius-Bau in Berlin; K21 Dusseldorf; Castello di Rivoli in Turin; Stedelijk Museum in Amsterdam; Serpentine Gallery in London, Kunsthalle Zürich, and MoMA PS1 in New York, among others.