Ola Hassanain is originally from Sudan and currently based in Utrecht (NL). With her background in architecture, Ola Hassanain takes spatial analysis as the basic framework for her work to eventually unfold in sculptural installations, performances and video essays. In her work, Hassanain visualises data and conversations through maps and architectural forms in an effort to capture the dynamic complexity of the built environment as an extension of human ecology. She focuses on how we can summon subjectivities to exist together outside of state forces that cause displacement, and which regulate and hold the coding for the reality of lived life.
Despite geographic distance, Hassanain has been keenly observing and engaging with the ongoing social and political shifts in Sudan, situating her observations in other political contexts and exchanging them with other artists and other critical practitioners in the Netherlands as well as internationally.
In 2017, Hussanain became a fellow at BAK basis voor kunst in Utrecht, Netherlands. Her research entitled Doing Family was reference to how her state of Diaspora necessitated expanding on the spatial paradigms that bound us to walls and locations where we are neither seen nor liberated subjects. In 2018, she was awarded the Flexible Grant by the Prince Claus Fund, for the project Our Stakes in your Rhythm. In 2019 she was part of the Chicago Architecture Biennale, Sharjah Architecture Triennale and in 2020 La Internationale's Windows and Balconies: Artists in Quarantine and the Kunstenfestivaldesarts. Hussanain currently teaches at the HKU in Utrecht and is a PhD candidate at the Academy of Fine Art Vienna.
Workable Geographies (2022)
multimedia installation
240 x 152 x 152 cm
Edition of 3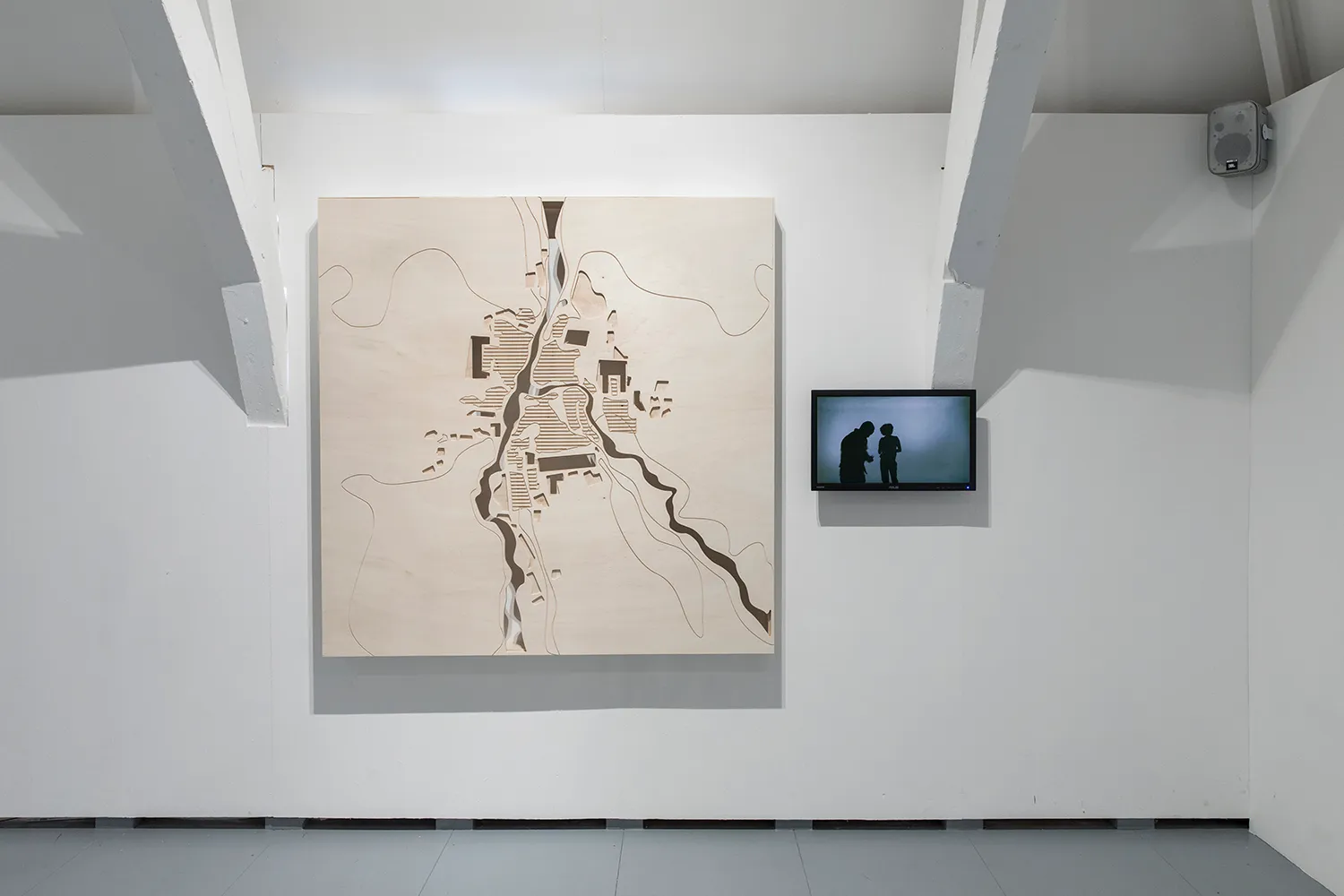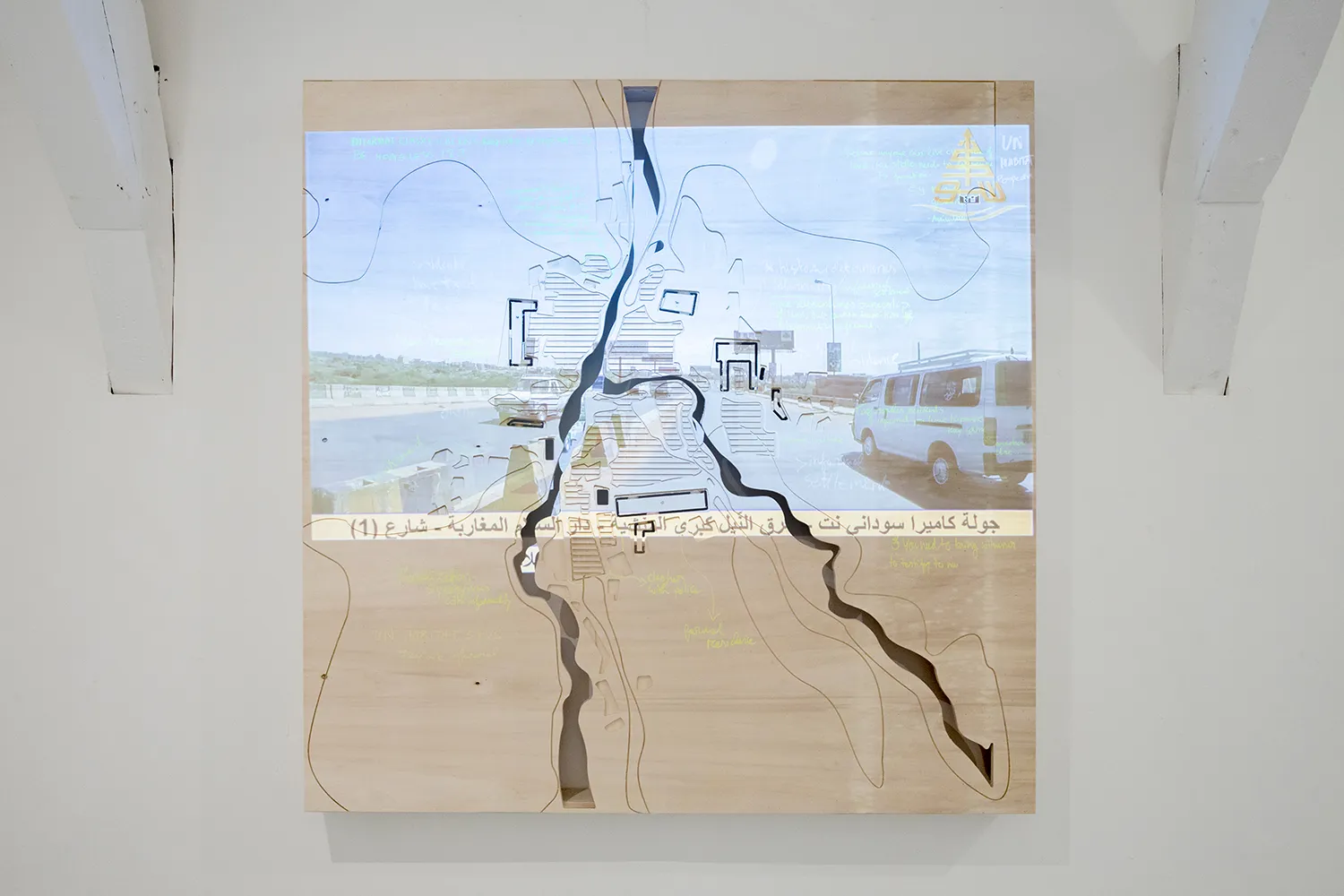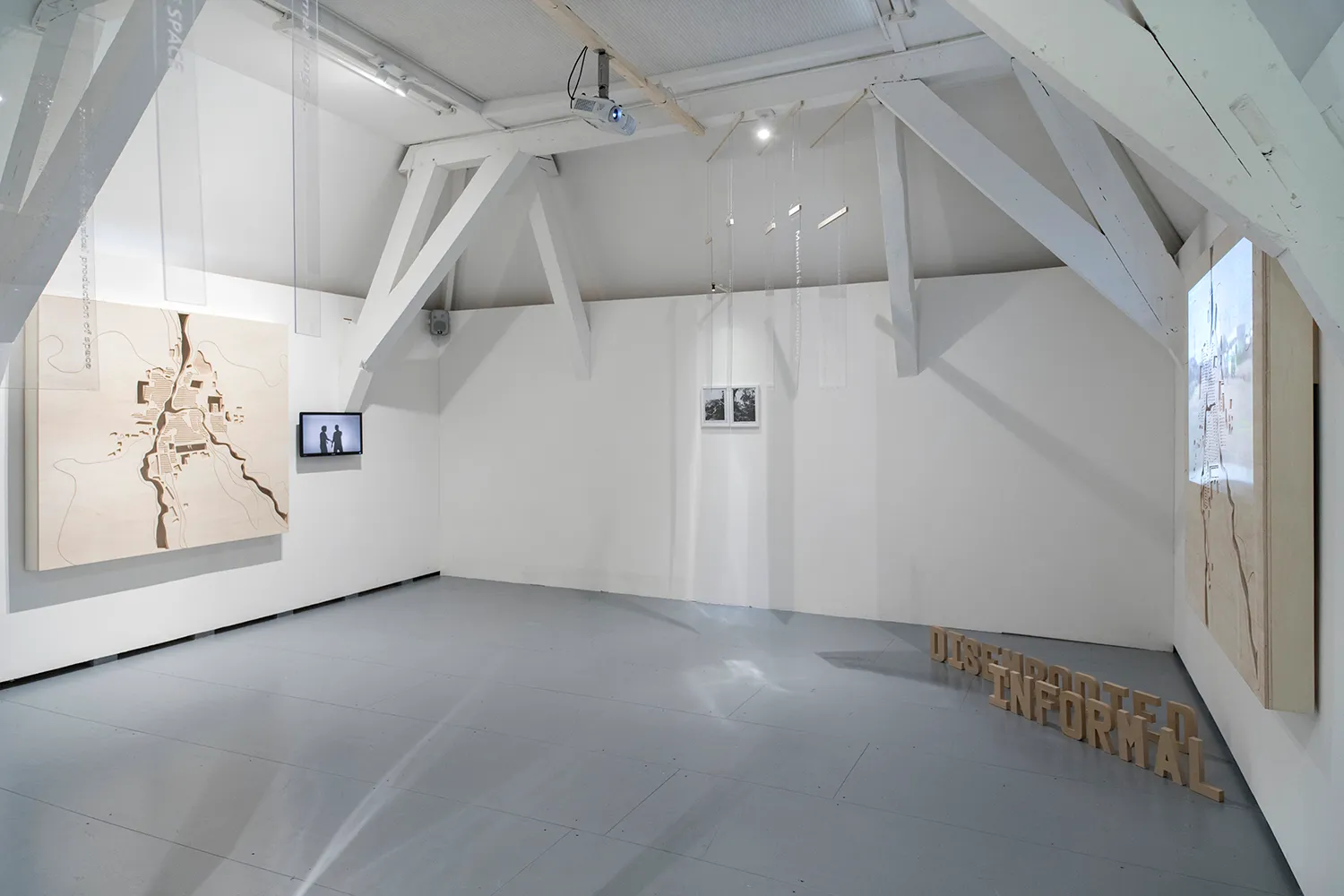 Workable Geographies is part of an eponymous long-term research project by Ola Hassanain in which the artist explores the complex and dynamic relationships to land in the urban centre of Khartoum, the capital city of Sudan, during a time of social and political transition. In this project, Hassanain proposes that we read across material collected about the ground we stand on, enclosures we inhabit, and specifically, what that could say about urbanity under the political climate in Khartoum.
For the specific work presented at Casco Art Institute: Working for the Commons (6 Nov. 2021 – 20 Jan. 2022) and acquired through the Special Project 2020/21, the artist collaborated closely with Khartoum-based research studio Studio Urban to gather data and information from governmental agencies. The data and information were gathered through the use of the design methodology of 'charreting', a collective work process that generates visions for the future. Charreting involves an intense collaborative period of design or planning, using semantic analysis and brainstorming techniques. Hassanain's Workable Geographies coalesced with Casco's recurring inquiry into property relations and private/public dynamics, proposing an imagination and sense of the commons and commoning practice.
A verbal description tour of the exhibition is available here.