Maria Pask is an Amsterdam-based artist. The notion of reciprocity is central to Maria Pask's current artistic practice. Her recent projects are centered on working as an artist in a service-based role within local communities in Amsterdam. The artist creates collaborative scenarios through which to examine themes of collective creativity, empowerment, and community service. Whether performance or installation, each of her works come to be shaped by shared experience, through which to foster an openness to difference and change.
Pask has performed and exhibited internationally at a.o. Museum of Modern Art, Oxford; Athens Biennial; White Columns, New York; W139, Amsterdam; Münster Skulpture Project; If I Can't Dance I Don't Want To Be Part Of Your Revolution, Amsterdam; Frankfurter Kunstverein; BAK, Utrecht; De Appel, Amsterdam, and Moderna Galerija, Ljubljana.
Zandra Rhodes' Bedroom; A Room to Read Auden (2021)
Installation including soft sculpture, fabric, paper, acrylic plaster, soft furnishings, wooden bed frame, mattress, lights, book
Dimensions variable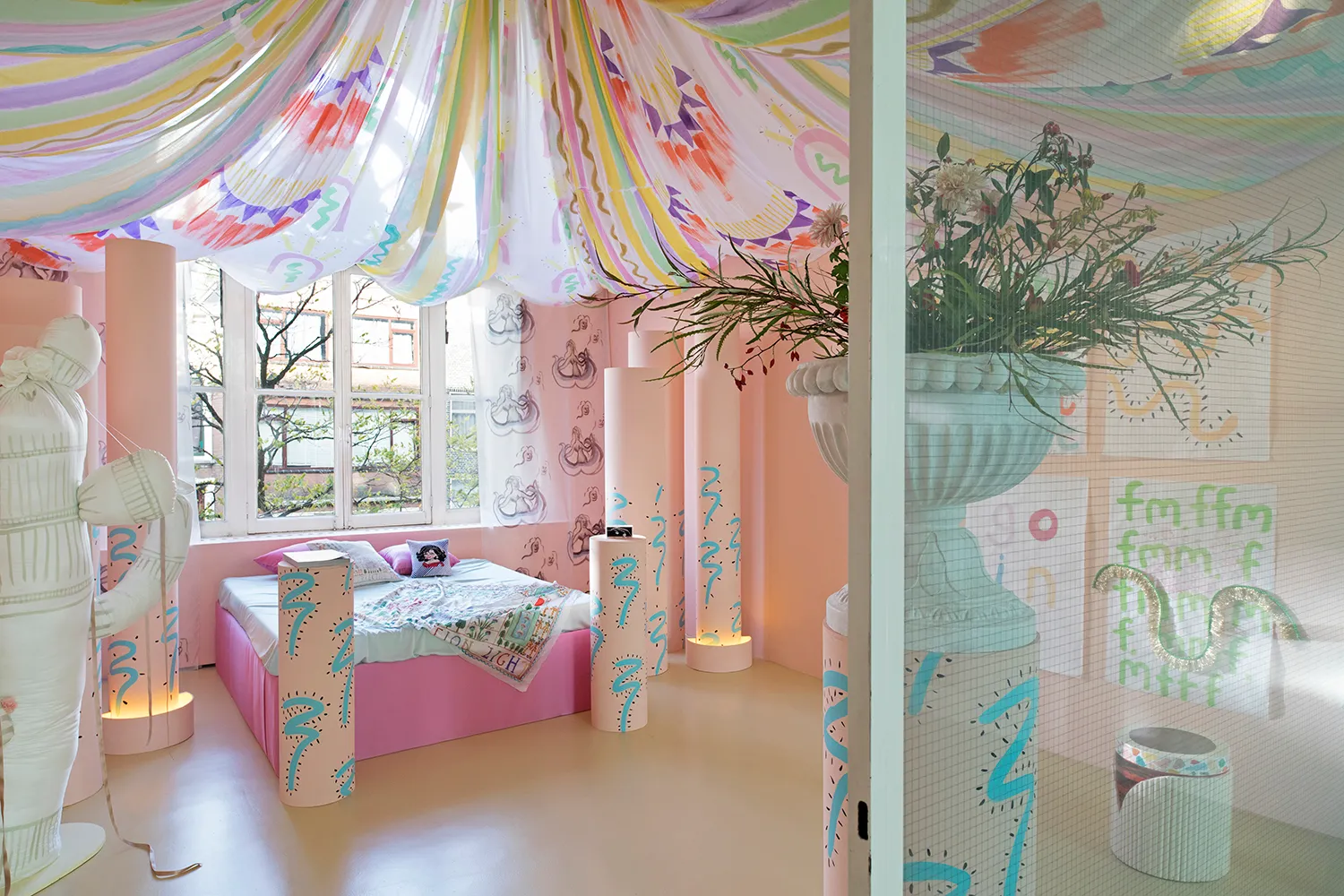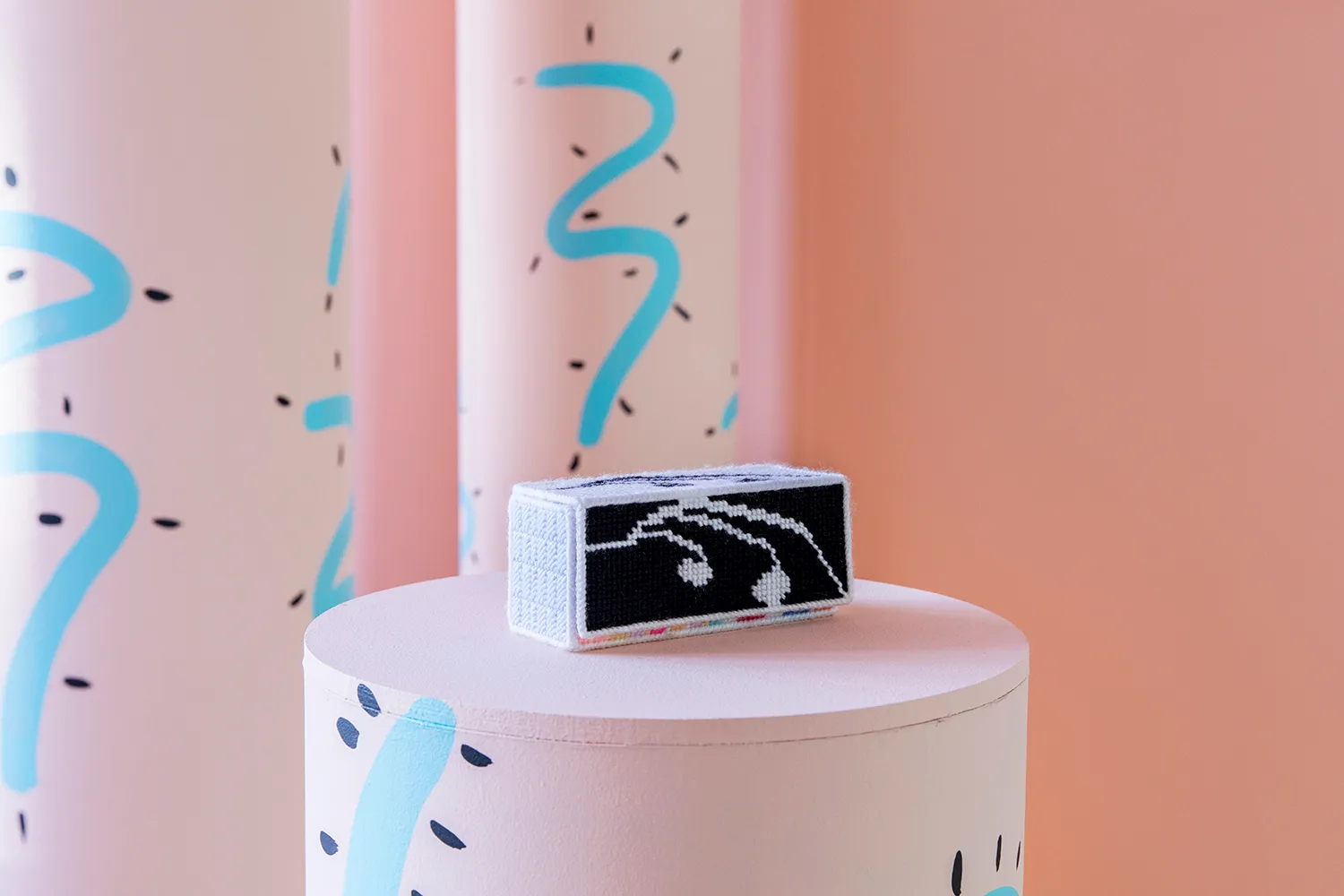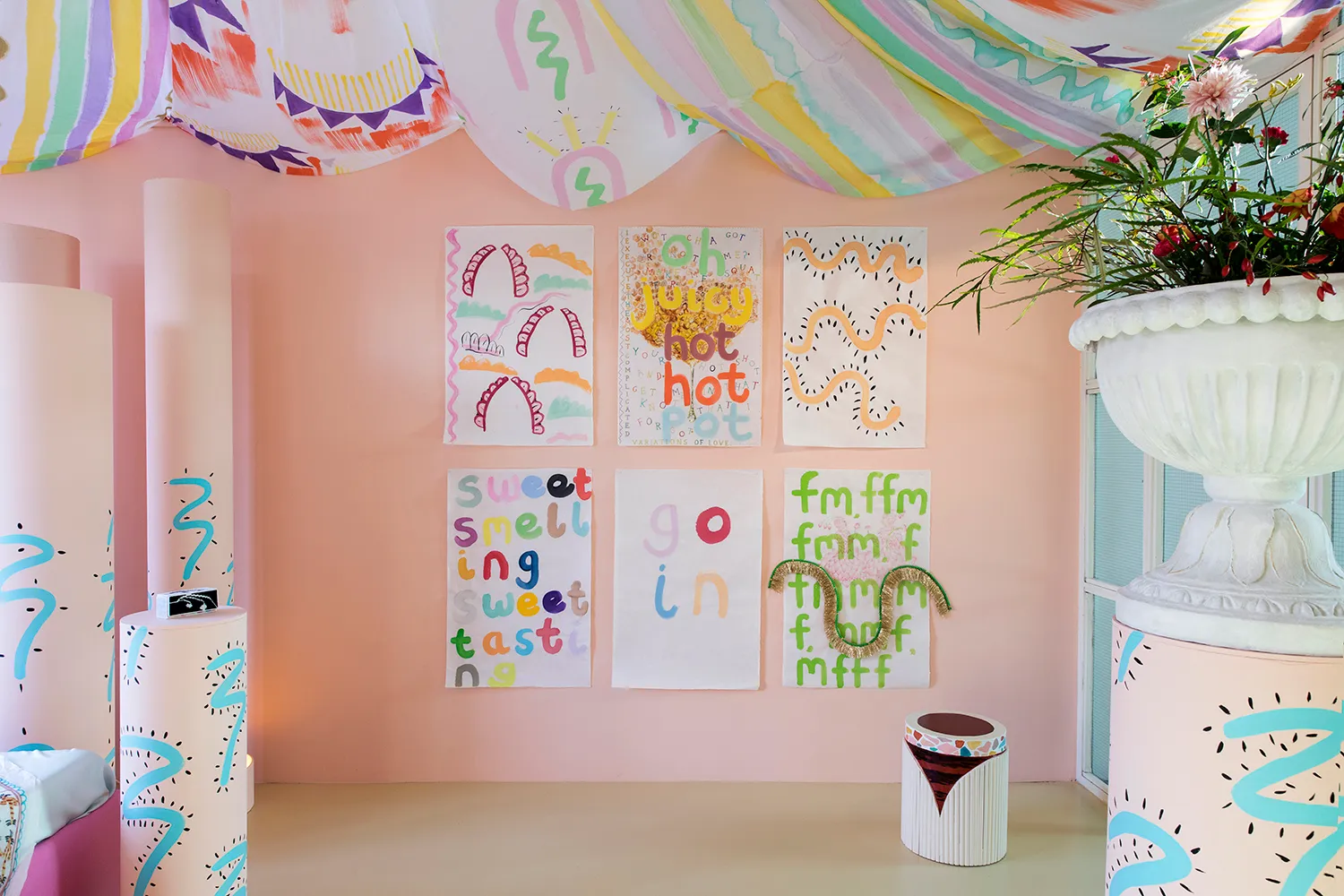 Zandra Rhodes' Bedroom; A Room to Read Auden is an installation piece in which the artist explores the work of the fashion and textile designer Zandra Rhodes, specifically her bedroom, based on documentation photography from her London flat in the 1970s. With this work, Pask emulates Rhodes with fabrics by the meter, flower displays, paintings, and a bed linen range. Pask regards Rhodes' bedroom as an ideal space of retreat, conducive to reflecting on old loves and to dream of future relationships, processed and imagined through acts of drawing, painting, and printmaking. Besides the pieces made by the artist, she collaborated with family member Paul Wilkinson who created the hand-made tapestry bookmarks and film-star tapestry cushions.
Zandra Rhodes' Bedroom; A Room to Read Auden was part of the Special Project 2020/21 at Kunstinstituut Melly (5 Nov. – 5 Dec. 2021). During the exhibition, a selection of items on display were on sale to raise funds for St. Helena Cuckoo, an organisation that provides living assistance to older adults. By doing so, Pask purposedly instrumentalises the commercial aspect of art-making while reflecting on on the relegation of craft and amateur creation methods, as well as their makers, to a lower value status in the 'hierarchy' of artistic practice and production.