Geo Wyeth is an artist and educator working in the realms of music, performance, narrative sculpture, and video. Originally from the US and currently based in Rotterdam, he was artist in residence at the Rijksakademie van beeldende kunsten in Amsterdam (2015-2016). He holds teaching positions at the Dutch Art Institute (DAI) and the Willem de Kooning Akademie, where he focuses on embodied tactics of performance, storytelling, and remembering. Wyeth was funded by the Amsterdam Fonds voor de Kunst in 2017, and the Mondriaan Fonds for research on jazz history, extractive industry, and swamp studies in New Orleans in 2019. In 2021 he was part of a residency programme at the TextielMuseum (Tilburg, NL).
Wyeth has shown work at the New Museum, Stedelijk Museum Amsterdam, MoMA PS1 (Greater New York 2016), Dutch National Opera, Triangle France, Anthology Film Archives, The Kitchen, TENT (Rotterdam), Arsenic (CH), Biquini Wax (CDMX), LA MoCA, New York Live Arts, The Studio Museum in Harlem, Boston ICA, La MaMa Theatre, Human Resources, The Pyramid Club, Joe's Pub, and many others. He is co-founder of the queer social space Tender Center (Rotterdam, NL). Wyeth composed music for the narrative shorts Happy Birthday Marsha!, Atlantic is a Sea of Bones, Salacia, and The Personal Things (all directed by Tourmaline), as well as numerous videos of other contemporary artists. In 2020 he released the record ATM FM through Muck Studies Dept.
Muck Studies Dept. Archive-That-Matters (ATM) (2020-2021)
Mixed-media installation
259 x 564 x 193 cm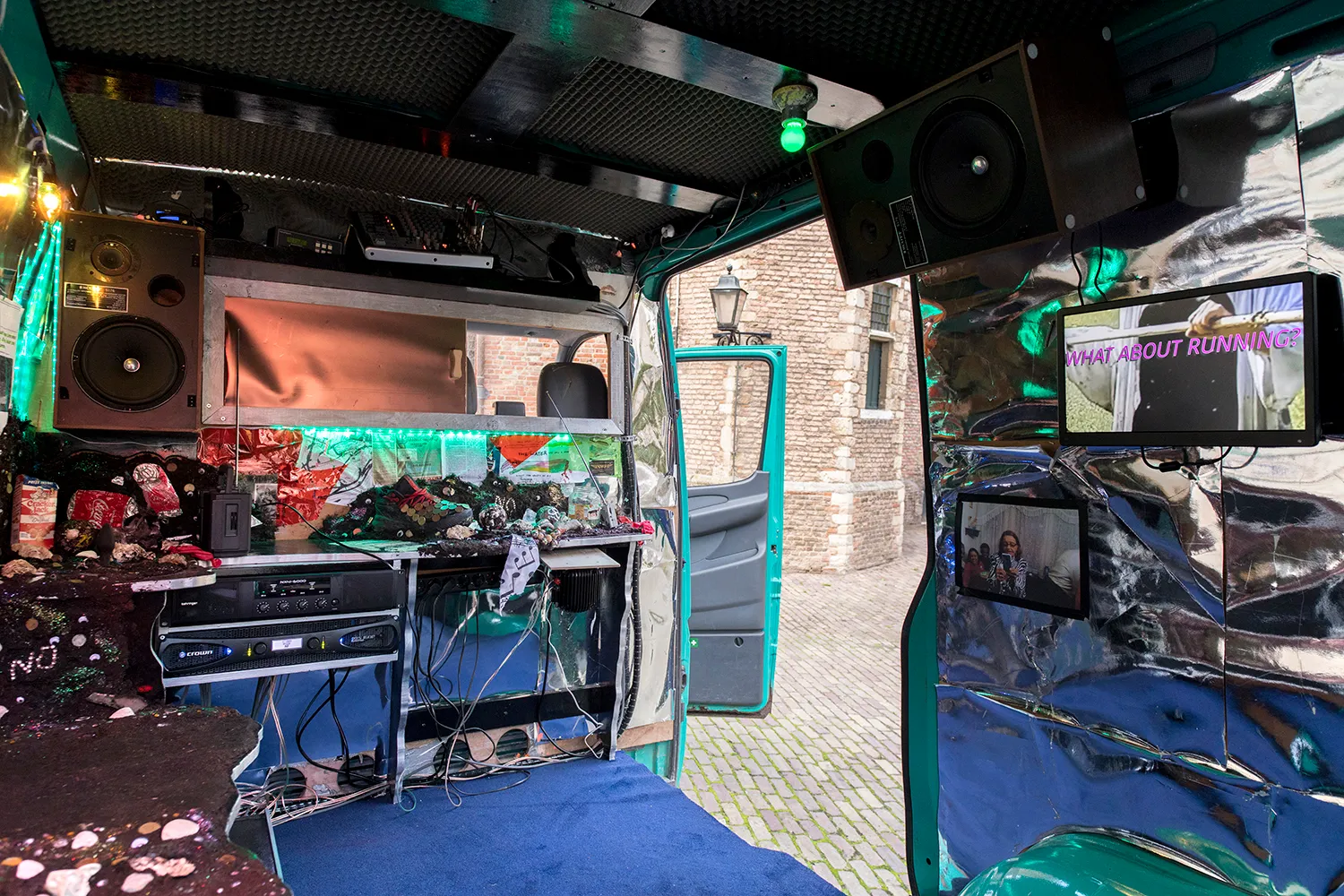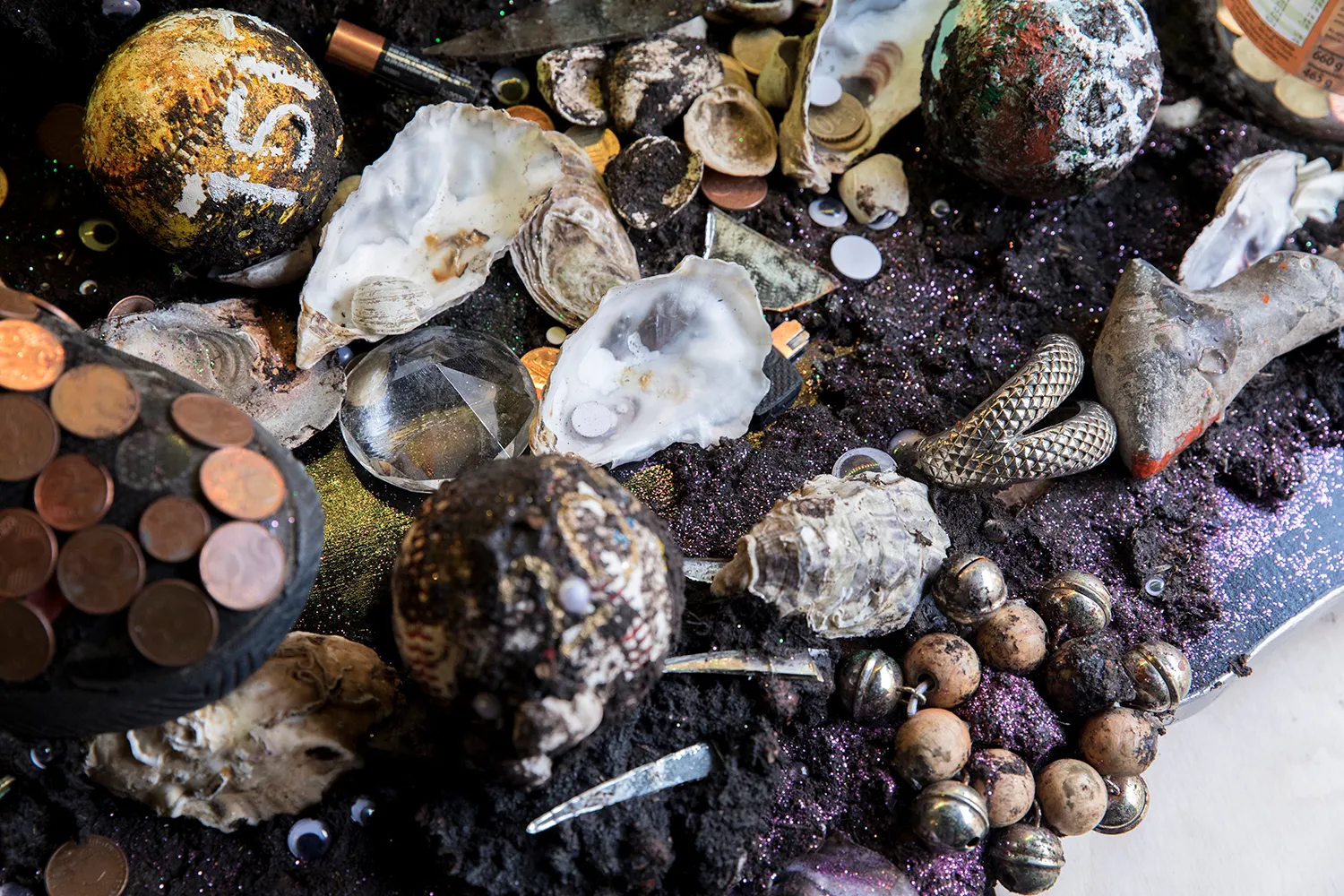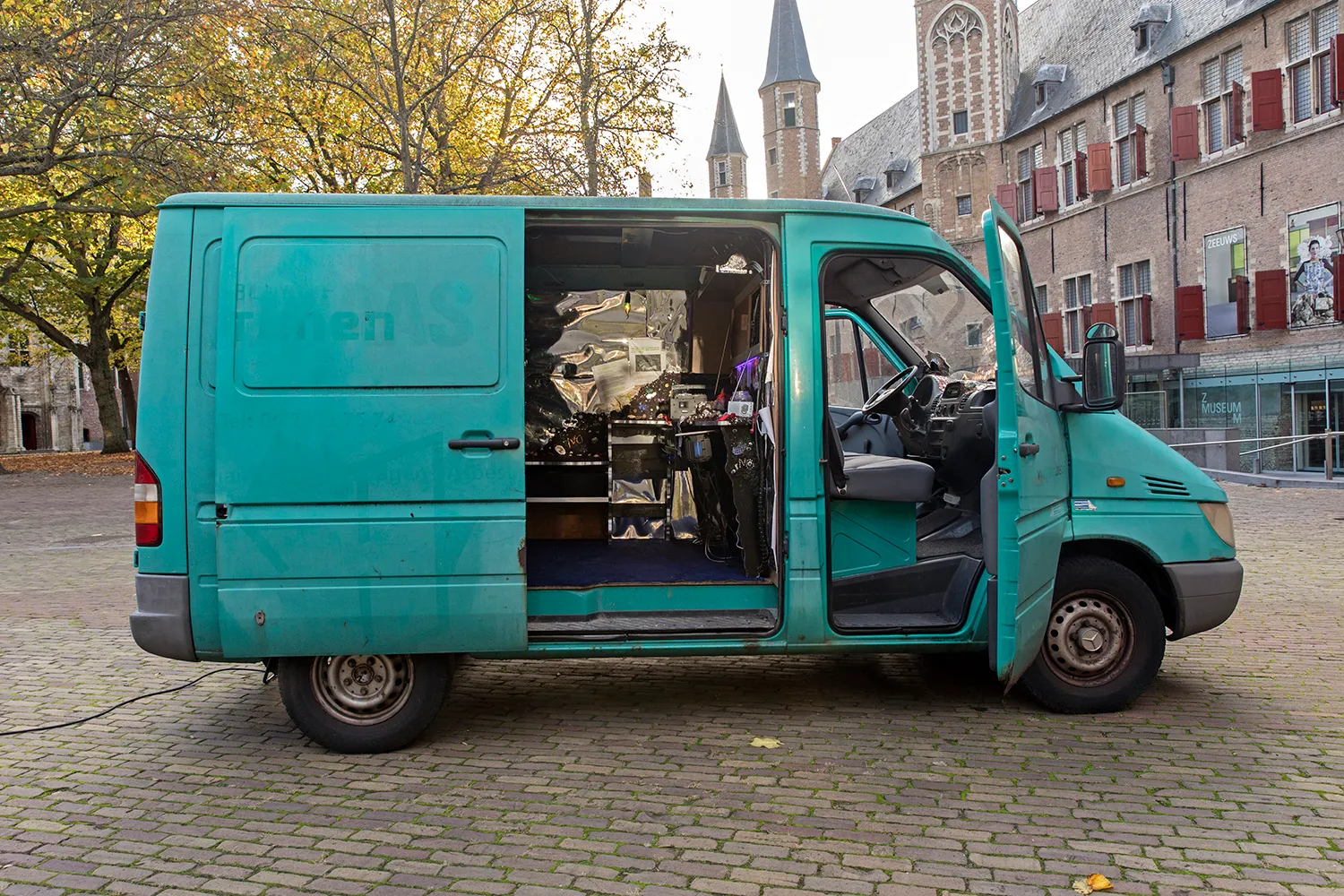 Muck Studies Dept. Archive-That-Matters (ATM) is the green van used by the artist over a period of five-year for his research project. The vehicle, equipped with a short throw projector, an FM radio transmitter, and a heavy sound system, among other components, has become a vessel for videos, radio transmissions, performance and screening programmes.
The work finds its source in the larger project Muck Studies Dept. (2017-present), which employs inherited diasporic American funk and folk poetics and techniques of investigative journalism to forge connections between "mud, water, metal, gas, ass, rocks, coins, extractive industry, deep coloniality, and sensual expression of belonging to that flood." Muck Studies Dept. is also an imaginary city agent surveying the bottom of low-lying water areas, "looking to find stars out of what stinks" and has appeared in many forms including public performance, video, poetry, music, and installation, with research taking place in New Orleans, New York, and the Netherlands. 
Initially presented at Vleeshal (16 Oct. – 14 Nov. 2021) as part of the Special Project 2020/21, the van is a time capsule that allows visitors to revisit previous experiments, as well as a site for future performances and happenings.