Édgar Calel is a Maya Kaqchikel artist from Guatemala. He graduated from the Escuela Nacional de Arte Rafael Rodríguez Padilla in Guatemala City and now works in a variety of media. In his work, Calel explores the complexities of the indigenous experience, as seen through the lens of the cosmovision, spirituality, rituals, community practices, and beliefs of the Maya Kaqchikel community, in juxtaposition with the systematic racism and exclusion endured by the indigenous people of Guatemala.
Calel has exhibited at the SculptureCenter, NY (2023); 12th Liverpool Biennial (2023); 14th Gwangju Biennial (2023); 58th Carnegie International, Pittsburgh (2022); 11th Berlin Biennial (2020); Proyectos Ultravioleta, Guatemala City (2020 & 2021); National Gallery of Canada, Ottawa (2019) and MUAC Museo Universitario de Arte Contemporáneo, Mexico City (2019) among other venues.
B'alab'äj (Jaguar Stone) (2023)
Nine stones, soil, thirteen mattocks, 9 hand carved wooden machete sculptures, candles, single-channel audio file, ritual to activate the work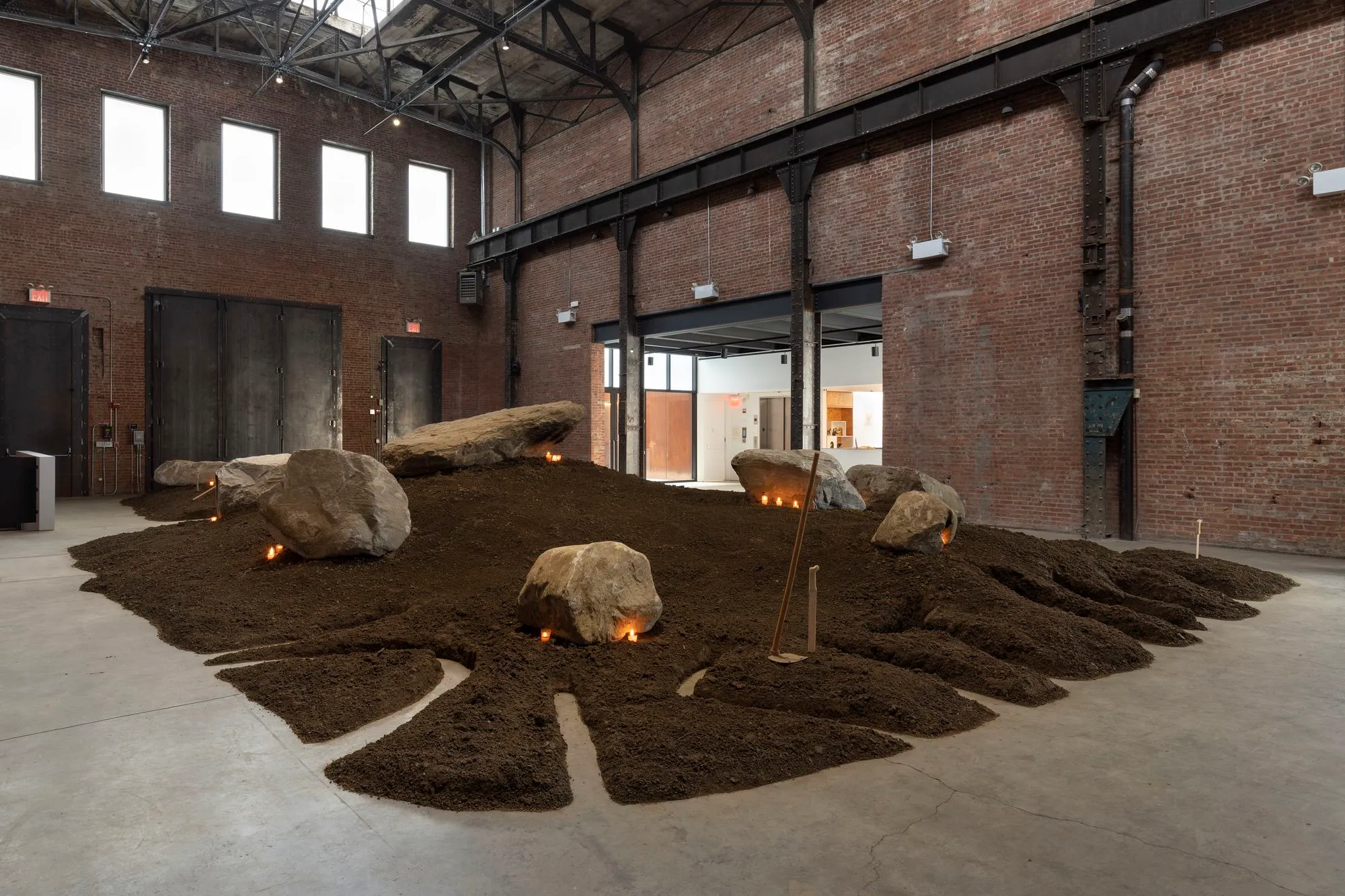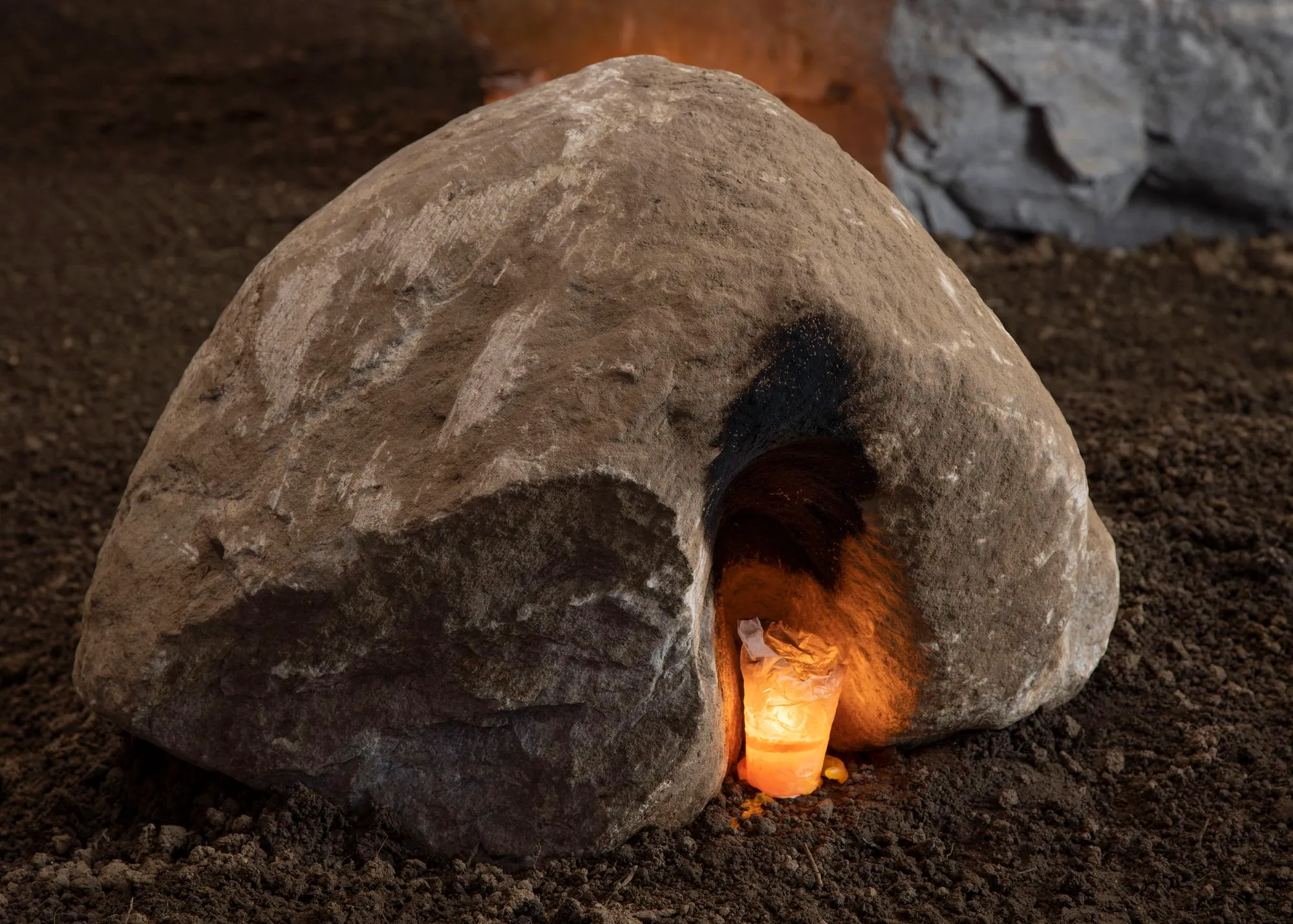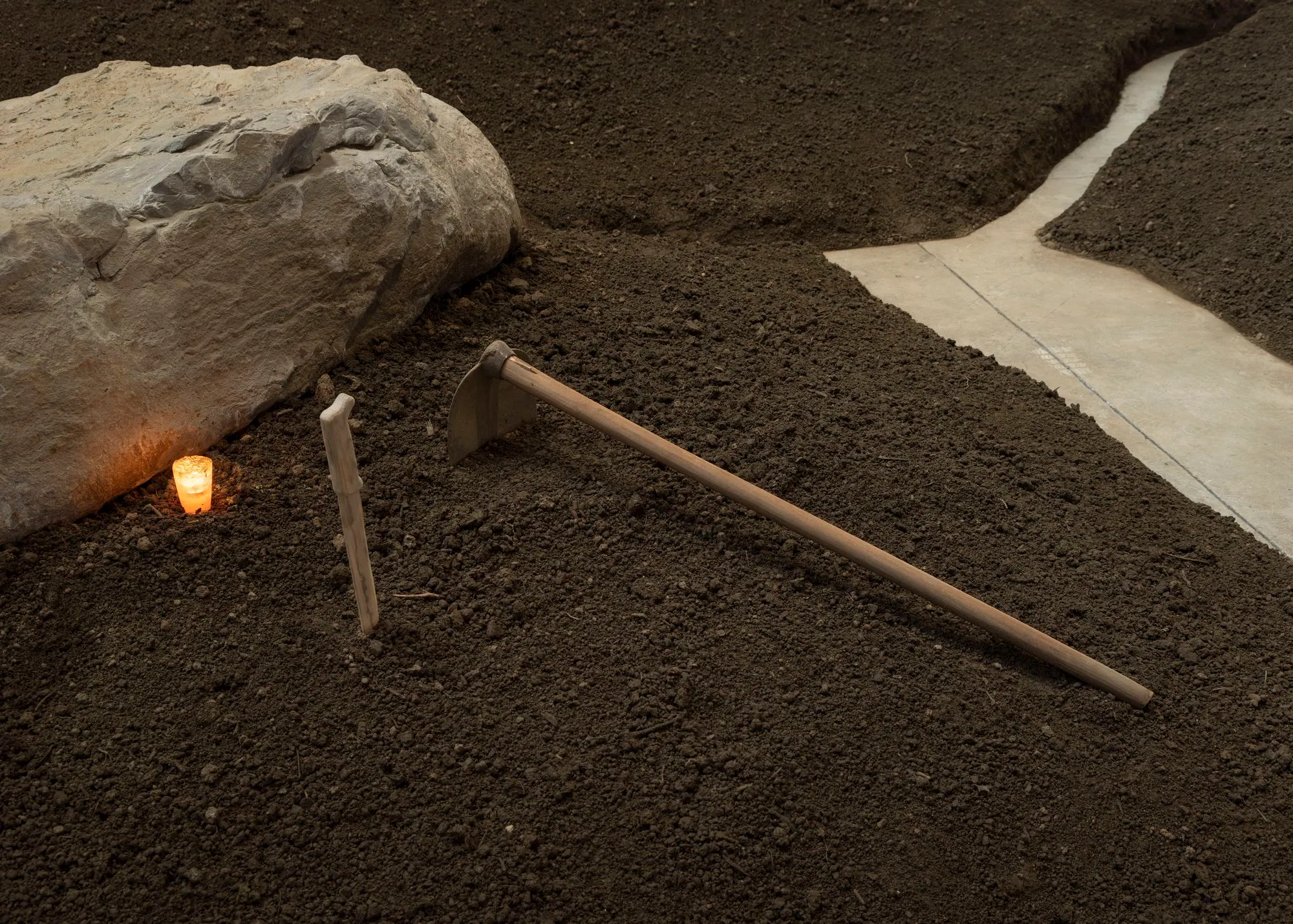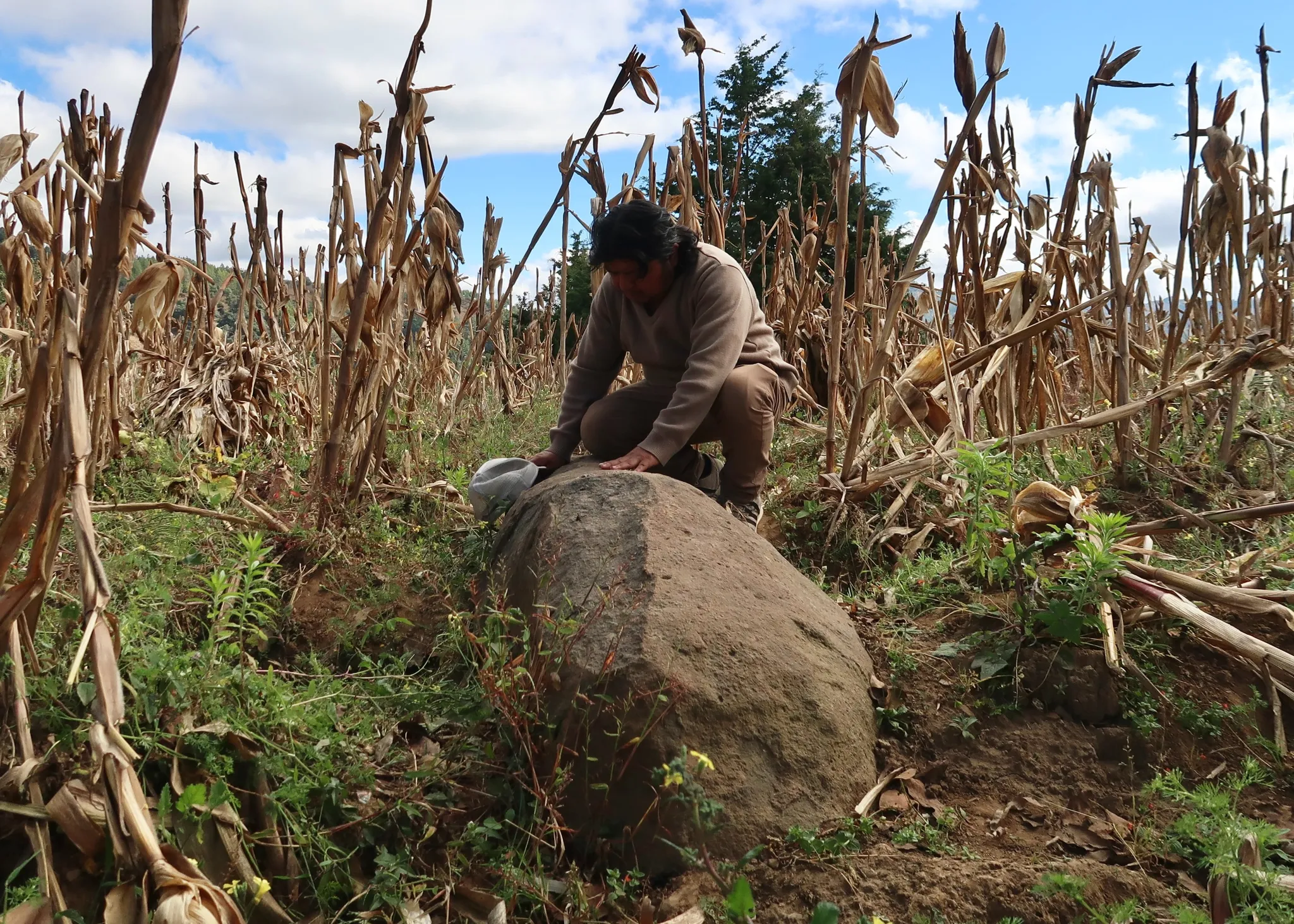 B'alab'äj refers to a stone of a sacred site near the artist's hometown in Chi Xot (Guatemala) where sacred ceremonies have been performed for centuries. The stone holds a special significance for the Maya Kaqchikel community as it becomes a mediating landmark where offerings, often in the form of lit candles, are left to seek the guidance of ancestors to help for the upcoming harvests.
For the first presentation of the work at the SculptureCenter (11 May – 7 Aug 2023), Calel mirrors this specific environment by creating an installation with soil and rocks. Each day, following the artist's instruction, the museum staff activates the work by performing an act of jun k'obomanik (showing gratefulness through offerings) by lighting up the candles and placing them on the stones.
The preservation of the Maya Kaqchikel traditions is an integral part of Calel's work. His work requires trust and collaboration between the institution, the artist, and his community as a means of sharing these traditions while engaging in a dialogue with ancestral practitioners. For these reasons, the work of Édgar Calel enters the collection not as such as an acquisition, but in the form of long-term custodianship, which implies a strong commitment to supporting the community whose ritual is needed for the installation of the work.
Édgar Calel: B'alab'äj (Jaguar Stone) is co-commissioned by SculptureCenter, New York and Hartwig Art Foundation. The work was selected by the Commissioning Committee 2021/23 and acquired (in the form of a long-term custodianship) through the Hartwig Art Production | Collection Fund. It will subsequently be donated to the Dutch state, becoming an integral part of the national art collection ('Rijkscollectie'), available for institutions in the Netherlands and abroad.